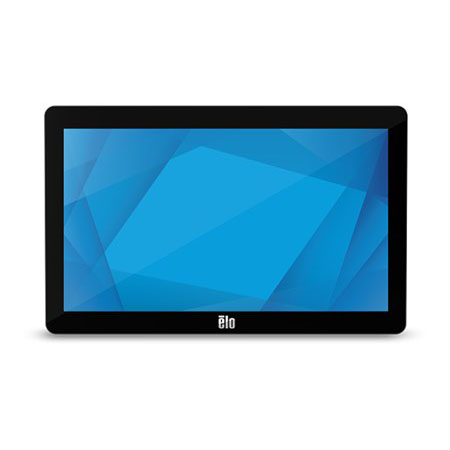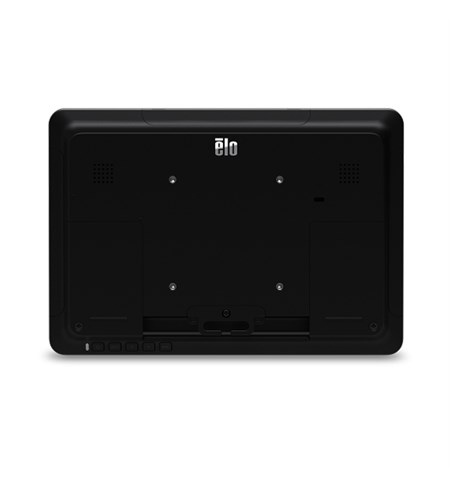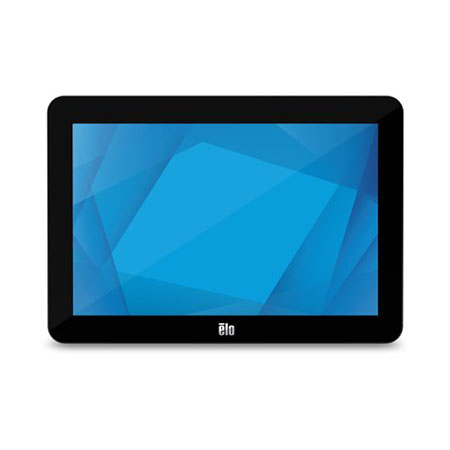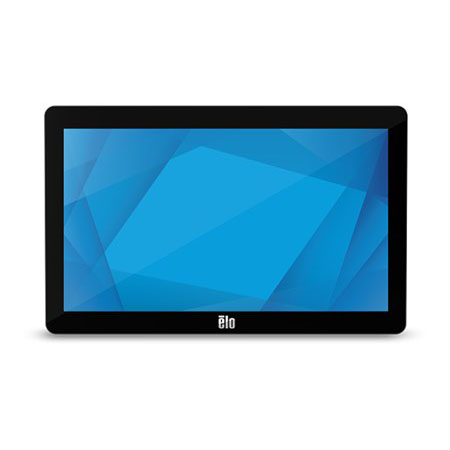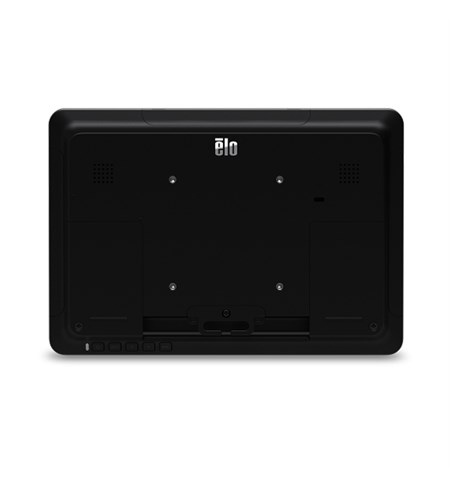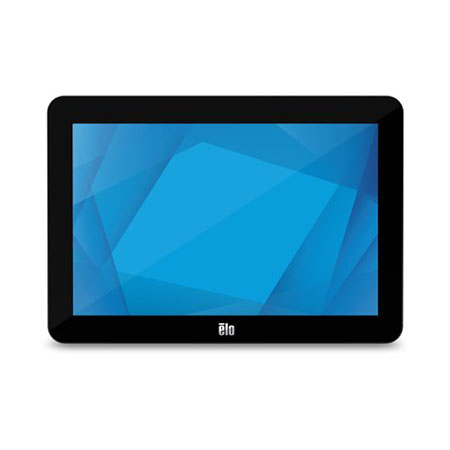 Elo 1002L Touchscreen Monitor – E155834, E324341
The Elo 1002L Touchscreen Monitor is designed with the same seamless style that spans across the entire line up of 02-Series Monitors. With a compact form factor and clean design for easy integration, the 1002L offers the flexibility to install as a traditional POS terminal or a customer facing point of interaction – making it well-suited for point-of-sale, self-service, signage and hospitality applications. And with a variety of peripherals, the monitor can be transformed to meet the demands of almost any blueprint.
Description
Additional information
Downloads
Description
Elo 1002L 10″ Touchscreen Monitor – E155834, E324341
Single Cable Connection
The Elo 1002L Touchscreen Monitor provides a USB Type-C interface that provides touch, video and power. By reducing the number of cables required for any set up from 3 to 1, installation and servicing is a breeze. In case your PC isn't equipped with USB Type-C yet, you can still use traditional HDMI or VGA to connect to your PC.
One for You. One for Your Customers.
The 02-Series offers dual functionality. Use it as a traditional POS terminal or customer facing display or BOTH! Start increasing brand loyalty and customer satisfaction by offering your customers a point of interaction to review transactions, participate in loyalty programs or see the latest promotion.
Well-Suited for
Not all businesses have the same needs. Whether you need a touchscreen at the point of sale to process a transaction or in a restaurant to enable self-service for guests to view your menu and submit their order, the line of 02-Series monitors can support the installation needs with ease while maintaining a modern, sleek aesthetic.
Elo Edge Connect – Lets You do More!
Built with versatility in mind, the Elo Edge Connect system offers a wide assortment of peripheral options. Whether for endless aisle, self-order or collaboration applications, you can seamlessly attach any combination of up to four peripherals to the edge of the touchscreen creating a bespoke solution. And, you can add or move them later as your needs change!
Mount with Flexibility
Customers demand a seamless shopping experience from their first step into the store through check-out. From the stands that come with the monitors to pole mounts, shelf mounts, wall mounts and 3rd party kiosk enclosures, the touchscreens can be integrated with ease.
Brilliant Displays from 7 to 27-inches
The brilliant touchscreens with Elo's industry-leading TouchPro PCAP technology offer wide viewing angles with impeccable image clarity, resolution, and light transmission for accurate touch response and vivid images. With up to 10 touches enabled, the 02-Series Monitors, provide a tablet-like experience.
Built-to-Last
The 02-Series Touchscreen Monitors deliver the quality and reliability Elo is known for and are backed by our 3-year standard warranty with an optional extension to 5-years. We design, build, and stand by the complete solution, with touch integrated from the start.
Elo 1002L Touchscreen Monitor Specifications:
Part Number(s): PCAP (Worldwide) – E155834 / Non-Touch (Worldwide) – E324341
Enclosure Color: Black
Touch Technology & Capacity: Non-Touch ; PCAP (Projected Capacitive) – 10 Touch
Diagonal Size: 10.1" diagonal, Active matrix TFT LCD (LED)
Monitor Thickness: 1.12″ / 28.45 mm panel depth
Aspect Ratio: 16:10
Active Area (mm): 8.54″ x 5.34″ / 216.96 mm x 135.6 mm
Resolution: 1280 x 800
Other Supported Resolutions: 640 x 480 @ 60Hz / 800 x 600 @ 60Hz / 1024 x 768 @ 60Hz / 1280 x 800 @ 60Hz / 1920 x 1080 @ 60Hz / 1920 x 1200 @ 60Hz
Viewing Angle: Horizontal: ?85? or 170? total / Vertical: ?85? or 170? total
Number of Colors: 262,000
Brightness (typical): LCD panel: 350 nits / PCAP + DC Power: 315 nits / PCAP + USB-C 5V power: 200 nits
Response Time-total (typical): 29 msec
Contrast Ratio: 800:1
Touch Interface: USB
Surface Treatment: Anti-glare
On Screen Display:
Accessible through switches along the bottom:
Controls: Menu, Up, Down, Select
Settings: Brightness, Contrast, Clock, Phase, H-position, V-position, Auto-Adjust, Aspect Ratio, Sharpness, Color Temperature, OSD Timeout, OSD Language, Volume, Mute, Recall Defaults, Audio Select, Video Priority, Information, Touch on Sleep Mode, Peripheral Port
I/O Ports:
1 x USB Type-C
1 x Audio jack (Line-in)
1 x VGA (Micro-HDMI female connecter)
1 x HDMI
1 x 12V D/C input
3 x Micro-USB ports (Top, Left, Right) to support Elo Edge Connect peripherals
Speakers: 2 x 2W internal speakers
Video: Analog VGA / HDMI / USB Type-C
Suggest using Elo USB Type-C to Type-C (Elo P/N: E710364) cable to prevent any compatibility issues
Input Video Frequency: Horizontal: 31.5 – 80 KHz / Vertical: 60 Hz
Power:
Option 1: USB Type-C Input range: 5V?5% 3A/9V?5% 3A/15V?5% 1.8A/20V?5% 1.35A
Option 2: External DC Adapter 12V/36W in box
Monitor input power connector: Coaxial power jack (2.0mm (+0.0 -0.1mm) pin outer diameter, 6.4mm (+/- 0.3mm) barrel inner diameter, 8.8mm (+/- 0.3mm) Barrel depth)
Monitor input voltage range: 12VDC +/- 5%
Adapter output power connector: DC barrel plug (2.1mm (+/- 0.1mm) pin inner diameter, 5.5mm (+/- 0.05mm) barrel outer diameter, 9.5mm (+/- 0.3mm) Barrel length)
Adapter input voltage range: 100-240 VAC
Input frequency: 50-60 Hz
Power Consumption (Typical): Monitor + AC/DC adapter / ON: 7.43 W / SLEEP: 1.26 W / OFF: 0.2 W
Monitor Dimensions (without Stand): 10.03″ x 6.99″ x 1.14″ / 254.80 mm x 177.50 mm x 29.00 mm
Shipping Box Dimensions: 12.4″ x 9.57″ x 5.67″ / 315 mm x 243 mm x 144 mm
Weight (Unpackaged): 1.95 lbs / 0.8842 kg
Weight (Packaged): 4.02 lbs / 1.8266 kg
Operating Temperature: 0?C to 40?C / 32?F to 104?F
Storage Temperature: -20?C to 60?C / -4?F to 140?F
Humidity: Operating: 20% to 80%; Storage: 10% to 95% (38.7? max wet bulb temperature)
MTBF: 50,000 hours demonstrated
Mounting Options: VESA 4-hole 75mm mounting interface on rear of unit
Warranty: 3-year
Extended Warranty Options:
4 year warranty coverage – Elo P/N: E898247
5 year warranty coverage – Elo P/N: E898449
3 year warranty coverage + AUR – Elo P/N: E898648
4 year warranty coverage + AUR – Elo P/N: E894921
5 year warranty coverage + AUR – Elo P/N: E895125
Regulatory approvals and declarations: Canada cUL, IC / Europe CE / Japan VCCI / United States UL, FCC / China CCC / Korea, KCC, e-standby / Australia RCM / Mexico NOM / Taiwan BSMI / International CB / RoHS, China RoHS, WEEE, REACH / India BIS / Russia EAC
Ingress Protection: IPX1 for front side
Impact Protection: IK05
What's in the Box: Touchmonitor / HDMI cable / USB Cable (USB Type-A to Type-C) / Quick Install Guide / EEI Label / Power brick / NA Power cable / EU Power cable / 2 x cable clamps / 2 x tie wraps / 3 x screws (M3x8mm) for cable clamps / 2 x screws (M3x10mm) for cable doors
Optional Peripherals:
Magnetic Stripe Reader (MSR) ? Elo P/N: E001002
NFC/RFID Reader ? Elo P/N: E001004
Fingerprint Scanner ? Elo P/N: E134286
Barcode Reader (BCR) ? Elo P/N: E093433
2D Barcode Scanner ? Elo P/N: E926356
EMV Cradle for Ingenico ICMP (I-Series & 02-Series Monitors) – Elo P/N: E200465
EMV Cradle for Verifone E355 (I-Series & 02-Series Monitors) – Elo P/N: E201088
EMV Cradle for MagTek eDynamo – Elo P/N: E375343
EMV Cradle for Ingenico RP457c (with Audio Jack, BT and USB) – Elo P/N: E586981
EMV Cradle for Ingenico RP457c (with BT and USB) – Elo P/N: E710930
Temperature Sensor Pro ? Elo P/N: E534879
Stands, Mounts & Kits:
Wall Mount Kit (75mm or 100mm VESA) ? Elo P/N: E143088
Elo Backpack? – Elo P/N: E611864
Elo Backpack? 3.0 – Elo P/N: E901355
Short Tabletop Stand for 10" I-Series – Elo P/N: E160104
Shelf Mount Bracket (75mm or 100mm VESA) – Elo P/N: E043382
Floor Stand (75mm or 100mm VESA) – Elo P/N: E048069
Mounting Bracket for 0700L as Rear-Facing Display – Elo p/n: E332358
Pole Mount ? 6 inch (75mm or 100mm VESA) – Elo P/N: E047458
Pole Mount ? 12 inch (75mm or 100mm VESA) – Elo P/N: E047663
Pole Mount ? 18 inch (75mm or 100mm VESA) – Elo P/N: E047864
Pole Mount Bracket (75mm or 100mm VESA) – Elo P/N: E045151
Wallaby? POS Stand (Black) – Elo P/N: E949536
Wallaby? POS Stand (White) – Elo P/N: E353758
USB-C to USB-C Cable Kit ? Elo P/N: E710364
VGA-DB15 to Micro Cable Kit ? Elo P/N: E710549
DVI-D to HDMI Cable Kit ? Elo P/N: E538507
1.8 m USB-C Cable Kit ? Elo P/N: E408388
Additional information
| | |
| --- | --- |
| Options | 1002L Rev.B – PCAP (Worldwide) [Mfr Part # E155834], 1002L Rev.B – Non-Touch (Worldwide) [Mfr Part # E324341] |