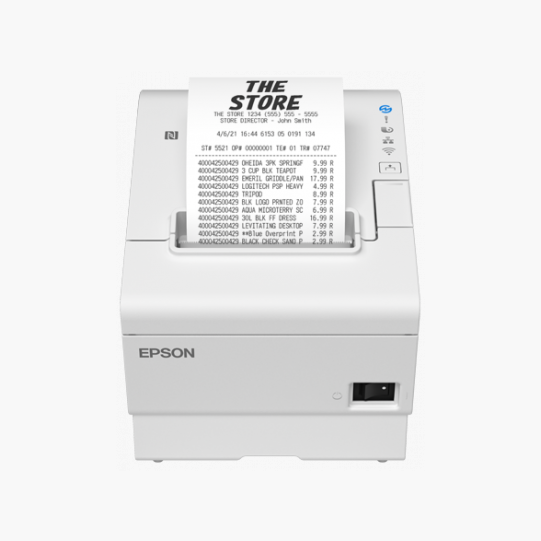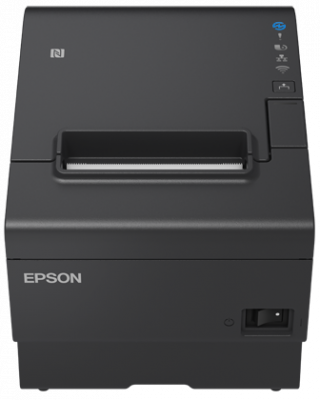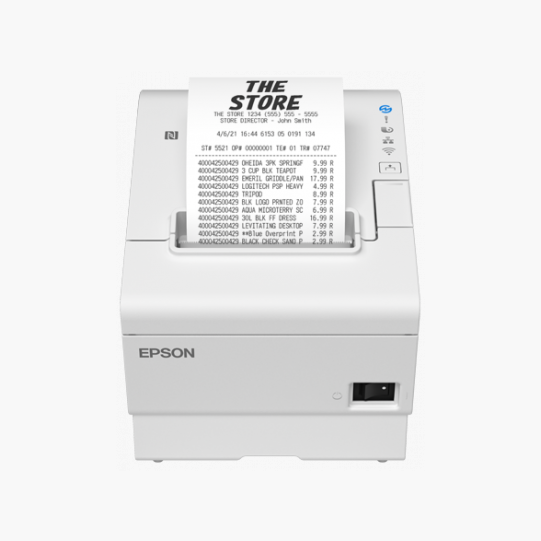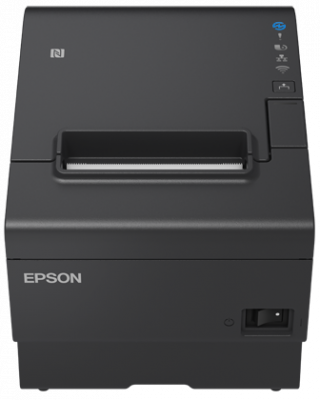 Epson TM-T88VII (151) High-speed Receipt Printer
USB, Ethernet, Fixed Interface, PS, White/Black
Product Code: C31CJ57151 (White), C31CJ57152 (Black)
Market-leading, high-performance and eco-conscious receipt printers, backed by proven reliability
Reliable
Backwards compatible
Eco-conscious

The TM-T88VII is our new high-performance receipt printer range. It features a range of design, connectivity and usability improvements and enhancements to improve the user experience.
Description
Reliable and high-performance
Avoid downtime by choosing proven, reliable hardware from the market leader1. Fast print speeds of 500mm/s and high-quality, printed legible receipts will ensure happy customers.
Backwards compatible
The TM-T88VII is fully compatible with the existing T88V and T88VI software so there are no expensive costs associated with changing business infrastructure. The printer also has same footprint as previous models, meaning no additional costs of having to change the counters/tills.
Eco-conscious
The TM-T88VII demonstrates reduced environmental impacts, with lower noise level, lower power consumption and smaller, more efficient power supply. The printer is now compatible with more eco-friendly, Phenol-free paper.
Key Features:
Reliable hardware – Backed by our tried and trusted build quality
High performance – Max print speed 500mm/s
Connectivity and interface options – USB, Ethernet, USB Host as standard; serial, PoweredUSB, options
Backwards compatible – Fully compatible with the existing T88V and T88VI software
Reduced environmental impacts – Low power consumption, support for Phenol-free paper