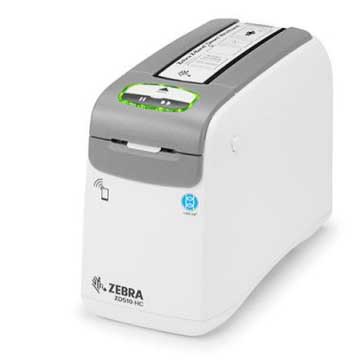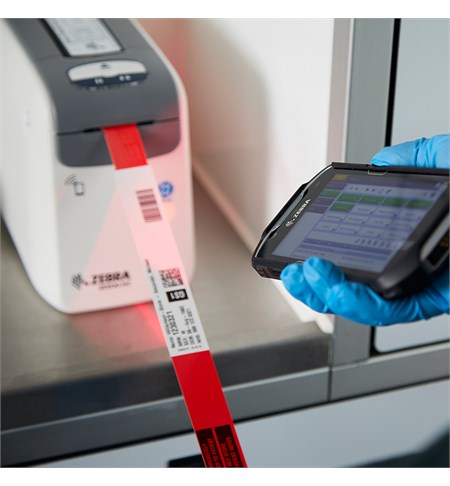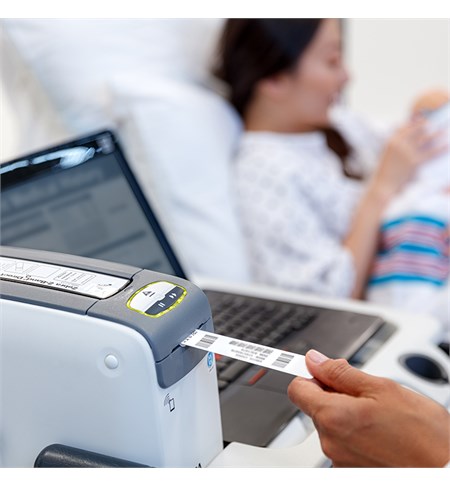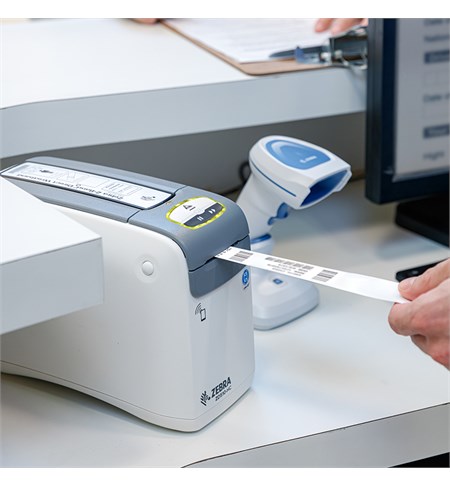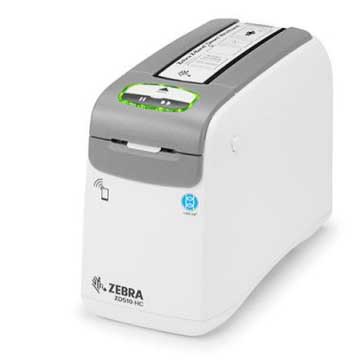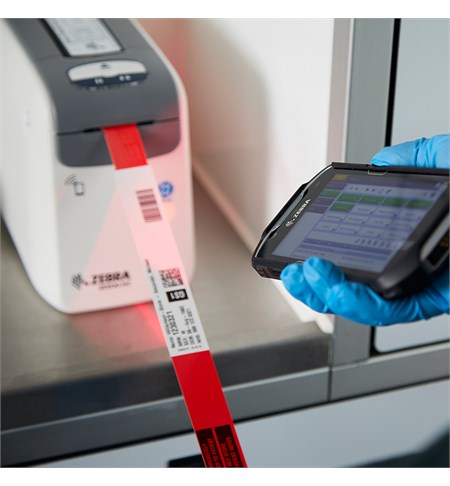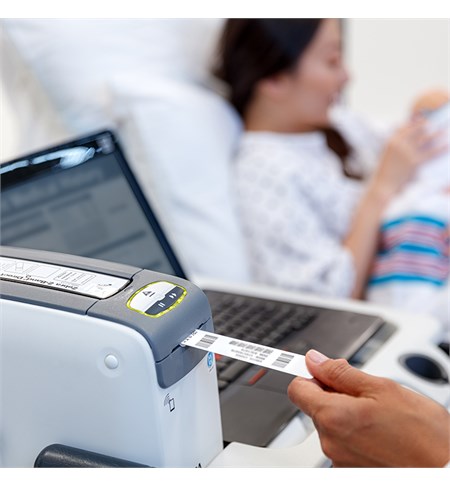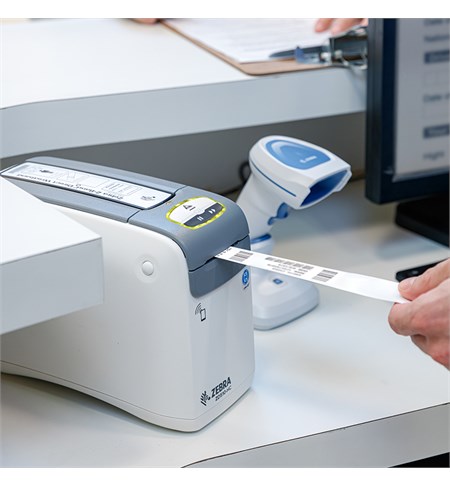 OPTIONS:
ZD510-HC – Wristband Printer (USB/ Ethernet/ BTLE) [Mfr Part # ZD51013-D0EE00FZ]
ZD510-HC – Wristband Printer (USB/ Ethernet/ 802.11/ Bluetooth) [Mfr Part # ZD51013-D0EB02FZ]
ZD510-HC – DT Wristband Printer, ZPL II, XML, 300dpi, IS Cord, USB, USB Host, Ethernet, BTLE [Mfr Part # ZD51013-D0BE00FZ]
Description
Additional information
Description
Zebra ZD510-HC Wristband Printer
A WRISTBAND PRINTER THAT SPECIALISES IN HEALTHCARE
Patient wristbands are the foundation for a safer, more efficient process for delivering care. The ZD510-HC Wristband Printing solution combines the reliable ZD510-HC printer with easy-to-load cartridges containing the only antimicrobial-coated wristbands on the market – Zebra's Z-Band? wristbands. Offering comprehensive connectivity options, a disinfectant-ready UV-resistant housing and the powerful Print DNA suite of applications, utilities and developer tools, the ZD510-HC increases staff productivity and patient safety. The ZD510-HC is validated for use with leading Admission, Discharge and Transfer (ADT) systems, including Allscripts, CareFusion, Cerner, CPSI, Epic and McKesson. Also capable of printing wristbands for amusement, water-park and entertainment applications, the ZD510-HC is the industry's easiest to use and most dependable wristband printing solution.
Download ZD510-HC Wristband Printer Spec Sheet (152 KB)
Additional information
| | |
| --- | --- |
| Options | ZD510-HC – Wristband Printer (USB/ Ethernet/ BTLE) [Mfr Part # ZD51013-D0EE00FZ], ZD510-HC – Wristband Printer (USB/ Ethernet/ 802.11/ Bluetooth) [Mfr Part # ZD51013-D0EB02FZ], ZD510-HC – DT Wristband Printer, ZPL II, XML, 300dpi, IS Cord, USB, USB Host, Ethernet, BTLE [Mfr Part # ZD51013-D0BE00FZ] |