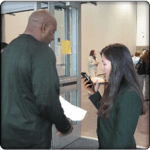 Choose from a range of mobile applications used to track attendances at corporate indoor events and organised outdoor activities. Simply register attendees by scanning their ID card to check them in to an event. These solutions are fully customisable and can be used to record more detailed information relating to each visitor at an event.
When an ID badge is scanned, the card holders details are recorded instantly or can be displayed on screen if required. Specific information such as a name and contact details can be reviewed, and once confirmed, a date & time is automatically added to the record. Data is saved onto the device for uploading to a PC or can be sent live across a wireless network. For outdoor events away from any LAN it can be emailed across a mobile 3G/4G network once the registration process is complete.
Fast & efficient recording process
Fully customisable solution
Personal identification of attendees
All transactions are automatically date stamped
Recorded data can be uploaded or sent via email
Compatible with most Windows Mobile or Android devices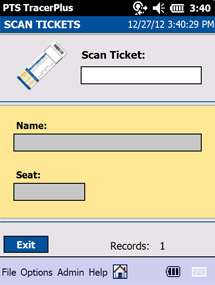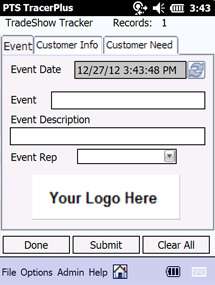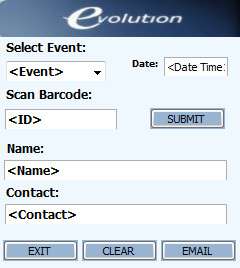 Software licenses start from just £149.50 each (+VAT)
Compatible with Microsoft Access, Excel, SQL, and Oracle Databases (& more).
Upload membership data to mobile device via a USB connection
Scan badge or tickets to display holders name & additional details
Adds number of scanned tickets to show attendance record
All records automatically date & time stamped.
Upload all recorded data to a PC over wireless connection or via a USB port.
Recorded data can also be emailed as an attachment directly from the application across a mobile data network.
Check In/Out version can display a list of all checked in attendees still present on site to comply with H&S Fire Regulations.
Exhibition attendance tracking
Live sports or music events
Conference attendance tracking
School attendance tracking
School visits monitoring
Child care attendance tracking
Classroom attendance system
Mobile device running Windows Mobile or Android OS
Touch screen operation, with minimum 3.7″ colour display
Integrated barcode scanner
Wireless network or mobile data contract for live database update (optional)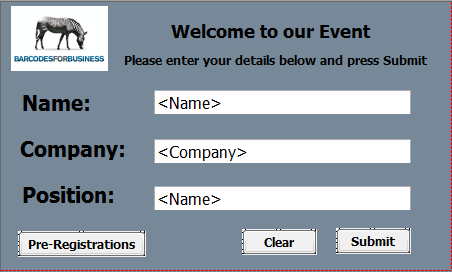 We also provide a range of Event Registration applications for Touch Screen Tablet PC's with a self service check in option to enable visitors to print their own badges. All our Event solutions are customised specifically for you. Please contact us for details