Simplify label design processes and eliminate printing errors with a creatively powerful software package for producing labels and tags that can be printed with text, graphic images, barcodes, serial numbers and date stamps.
Label printing software packages range from simple low cost design and print versions for single users, up to comprehensive multi user Enterprise class systems that centralise all printing templates, version approvals and data sources to help reduce operational costs, reduce risk and minimise potential downtime.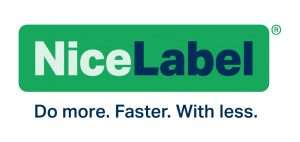 NiceLabel Design & Print suite for all label printers.
Details
Simple yet powerful range of label design & printing packages to suit all needs and budgets.
Choose from either a low cost Design & Print versions that enables you to produce labels using a simple click and point process or for larger organisations it can control all printing tasks and file access from a single centralised location to eliminate errors and reduce operational costs.
NiceLabel allows you to print to any type of thermal transfer, inkjet or laser printer.
Click here for more details.
Downloads
Price
BarTender Professional for label and ID card printers.
Details
With BarTender, a few quick mouse motions are all it takes to combine bar codes, text, and graphics into professional quality labels for any make or model of printer. You can even encode RFID tags. With carefully organized menus and "pop-up" dialogs that strictly adhere to Microsoft's official user interface guidelines, if you've used just one other Windows program, you're ready to start designing labels today.
Downloads
Price
Still not sure which software is right for you? Please feel free to contact us or read through our FAQ below.
Label Design Software FAQ
1. I need to produce a label with text for our part numbers and quantity and I also require a barcode. Which software is best for me? All of these packages will allow you to do that however it would depend upon the make of your label printer as Zebra Designer Pro works only with their range of printers.
2. I have a spreadsheet with part numbers and descriptions, can I link this to my label software? Yes, all packages have a simple data connection Wizard to help you through the process of linking text on the label design to a spreadsheet or database table.
3. I manufacture food products and require a best before date to be generated automatically, will these packages do that for me? Yes, dates can be offset by days, weeks or months on all of these software packages.
4. I have several label printers and numerous personnel who need to print labels over a network. What would you recommend? Either NiceLabel or BarTender software would be the ideal choice as they both have numerous licensing configurations for multiple printers and users on a PC network.
5. I want to print labels at multiple sites, is there any way of controlling this from a central location? Yes, NiceLabel software has a very powerful Control Centre module to enable you to control printing at multiple sites connected over the internet.
6. Can I evaluate any of these software packages before purchasing? Yes all our packages have free demo versions available to download from their respective websites. For a free NiceLabel trial please click below.