Self-Service Restaurant Kiosk
Do you want to increase the speed of service while continuing to provide an excellent customer experience? Elo self-service kiosks offer unparalleled flexibility and exceptional customer service. They can be deployed in any environment, for occasional orders to high volume business areas. More and more people are relying on kiosks powered by BCB's POS software to speed up the ordering process, increase customer spending and reduce customer wait times.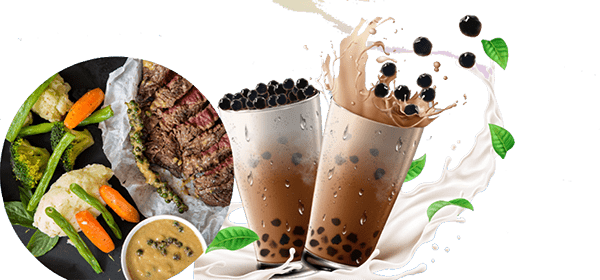 What is a kiosk POS solution?
A self-service kiosk acts as a self-order point-of-sale system the customer can order and pays at the kiosk. This allows for contactless and smooth service. Customers benefit from being able to purchase quickly and easily.
Customers can easily order more items by visiting the kiosk again
Customers order and pay at their convenience and complete their purchase as they wish
The system may suggest other items that may be of interest to the customer
Orders are then automatically sent to the kitchen via KDS integration
Once complete, customers are notified that their order is ready to be collected
What are the advantages of self-service point of sale? 
Faster service and reduced wait times for customers
Improve efficiency and basket size with more sales tasks
Improve order accuracy
More targeted upsells
Simplified data entry and loyalty
Operational efficiency in redeploying the workforce to where it is most needed
All-in-One Point of Sale
✔ BCB POS is suitable for a single branch Restaurant or multiple branches. Our POS System is built with multiple features that will help you run your business easily and efficiently.
✔ BCB POS is a cloud-based Point of Sale system that works offline. With internet access you can manage your POS remotely, including change and edit your menu, take reservations, and manage your staff and drivers – you can even view every sale with real-time updates.
✔ BCB POS Pricing structure is simple, with no hidden fees and it's a no-contract, pay-as-you-go POS system where you pay monthly and can cancel anytime.
Multifunctional restaurant information kiosk software
Self-service
Software powered by BCB Point of Sale is user-friendly and provides the essential information that you require about your kiosk software including:
consumer behavior data,
kiosk uses,
business and product trends
with real-time access to this data that enables an efficient data-driven business to make decisions and deliver targeted promotions.
Easy-to-use interface
Intuitive customer journeys and processes
Personalized menus with images for promotions
Tips for display options
KDS Integration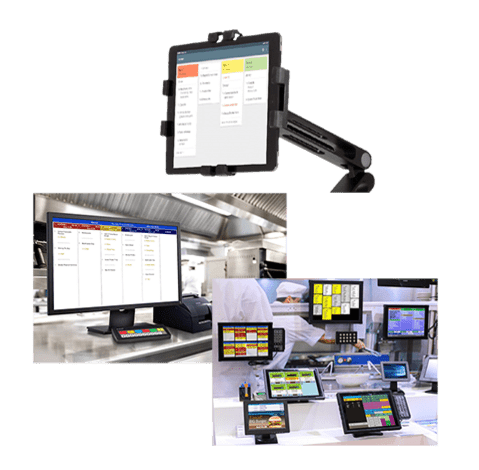 KITCHEN KDS
Optimize kitchen workflow, food quality and speed of service. Prioritize orders and real-time color-coded updates from kiosks, websites, and mobile apps. Use preset cook times to break down each order, prioritize prep tasks, and automatically notify kitchen staff of ticket times that exceed your restaurant's expected levels.
✔ UPDATE Orders are shown in real-time on the screen.
✔ NOTIFY When orders are ready, press " Done" and POS, and Customer service staff will be notified.
✔ FILTER You can have multiple kitchen screens with filtered categories.
✔ RECALL A completed order can be recalled with one tap if you miss something off the order.
Anywhere around the world – Remote access
BFB POS Manager, allows you to access your POS system anywhere, from web browser or you can download our BFB Manager app for Free. Real time data sync, update menu, manage locations and more.

Taking orders at the table has never been so easy with WAITER APP!
The BCB Waiter app lets you serve multiple tables and sync with other server devices without leaving the restaurant. Complete and easy-to-use server application available for Android and tablet devices. Synchronize in real time with your main point of sale or another server application. You can also send orders to print remotely.
Print directly from the server application to the food/beverage printer.
TABLES Manage the layout of tables and floors anytime, anywhere.
SPLIT BILL Split bills per head and multiple payment method.
Edit : If you need to add or remove food/drink from the order, the server app will notify the kitchen screen and this can be printed when the printer is available.
COMPLETE POINT OF SALE SOLUTION
Point of Sale system built with all the features needed to run and manage your business.
UNLIMITED Create unlimited menus, unlimited products and unlimited users on the BCB POS application or remotely.
TABLES Create unlimited menus, unlimited products and unlimited users on the BCB POS application or remotely.
BOOKING Online Table Booking feature, bookings received by BCB POS app, with option to print.
CLOCK IN/OUT Built-in with clock in/out, staff can clock in/out each shift, with an end of day report shows each staff member's working hours.
STAFF TIPS Tips for your waiter staff are calculated separately to your net sales.
SERVICE CHARGE Add service charge, automatically added to covers.
ADDRESS SEARCH Find address by postcode and street name, and apply delivery charges based on distance.
SPLIT BILL Splitting bill based on number of heads or by payable amount.
PRINT Add multiple printers, main, kitchen, and drinks. add or remove items, notifies the chef.
DRIVER management allows you to have unlimited drivers, assign deliveries to drivers, end of shift driver reports.
DIRECTION Map direction, get the fastest route to your customer's door, and have distance calculations printed for drivers.
CALLER ID Easy phone orders and caller IDs will be displayed when they call. The customer identified an option to repeat the last order.
VAT calculation has never been so easy, BCB POS calculates VAT for product incl or excl VAT.
OFFERS Add offers and promotions, based on product or time/day of the week.
VOUCHER Create vouchers, loyal customers can use the voucher on returning. add limit and exp dates.
ALLERGY With built-in allergy advice, each product can display ingredients to notify customers.
MULTI LOCATIONS Add multiple locations, and manage all your restaurants in one place.
SECURITY Multi-level staff management, with restricted features based on the user level.
CARD BCB POS is integrated with multiple card providers.
HARDWARE BCB POS runs on the most reliable hardware to support your business