The RFIDeas range of NFC proximity card readers can be used to control access to personal & business hardware such as PC's, Workstations & Industrial Vending Machines as well as controlling sensitive & confidential software applications. The USB version is a simple plug and play device, it effectively replaces the need to manually type in ID numbers or passwords and simply outputs the RFID tag or card number directly into your application.

The RFIDeas range of NFC (13.56MHz) and Low frequency (125 kHz) readers support all of the most commonly used global formats of contactless RFID cards, tags and fobs such as HID, MiFare and many more.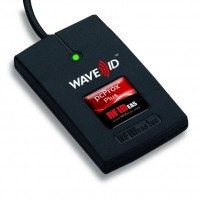 Desk Mount Reader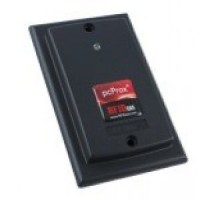 Wall Mount Reader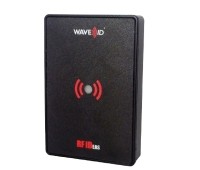 Printer Mount Reader
Features:
Easy interface
USB models connect directly to USB port and can send data as keystroke, non-keystroke or serial ASCII. RS-232 models connect to a serial port and send data as ASCII. Ethernet models connect through an RJ45 connection and are sent data as either ASCII or E/IP.
Compatibility
Compatible with Windows CE®/2000®/XP®/ Vista®/7®/10®, Macintosh®, Solaris™, ThinManager® thin clients, and Linux.
Improves accuracy of information and productivity
Eliminates errors associated with individual identification.
Versatile mounting options
Featuring an articulated cable, the standard housing reader can easily be mounted on vending kiosks, monitors, time clocks, multi function printers and more. Wall mount option includes a wall bracket.
Extended functionality
Additional configurable features available using the free configuration software.
Benefits
Improve organizational workflow
Eliminate errors associated with individual identification
Eliminates manual entry
Customizable to work with any card solution for any size corporation
Protect and secure sensitive information
Meets various industry compliance requirements (when used with appropriate application solution)
Employee familiarity with existing badges
Supports nearly all card type technologies worldwide
Applications
PC/LAN Access Control
Application Log-On
Employee Identification
PLC and Embedded Controllers
OEM
Time and Attendance
Meeting Attendance, Visitor Management
Hoteling
Secure Printing
Point of Sale
Dispensing
Mobile
Mustering
Physical Access