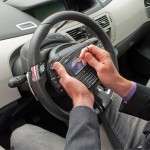 Record sales orders whilst at the customers premises with this comprehensive solution which includes forms for creating sales orders including special offers, using filtered  customer lists and a daily updated products list. Completed orders are then sent back to the sales office instantly via GPRS or in batches via email over a wireless connection.
Sales employees log on each day and are then able to record sales, view orders and send order data back to the company headquarters at the touch of a button. All sales are date and time stamped as well as the precise location of where the transaction was recorded using GPS co-ordinates. A customer signature can also be captured if required.
Receipts and sales orders can be printed at the customer site with a compatible mobile printer.
Improve efficiency – No labour intensive paperwork to fill out
Improve your delivery lead times  – receive detailed customer orders in seconds
Promotes more sales – keep up to date with any current promotions
Achieve higher levels of productivity with log in times and GPS co-ordinate tracking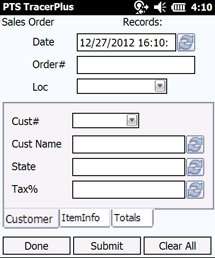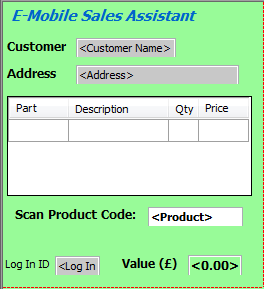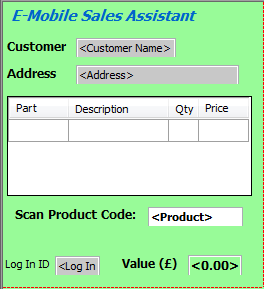 Software licenses start from just £149.50 each (+VAT) Compatible with Microsoft Access, Excel, SQL, and Oracle Databases (& more).
Create orders on customer site using touch screen technology
Select from lists of customers & products
Recall order history per customer
Update product lists from server in real time
Display current special offers on screen
Send completed orders back to company server instantly
Capture customer signatures
Record date, time and location of sales – giving greater transparency of sales force activity
Mobile device running Windows Mobile or Android OS.
Touch screen operation, with minimum 3.7″ colour display.
Integrated barcode scanner
Network router with port forwarding capability
FTP website for data exchange via server /3G network
Mobile data contract from UK network service provider
Bluetooth connection for receipt or order printing hardware
Our mobile software applications are compatible with a wide range of Accounts software packages such as Sage and Pegasus, as well as most commonly used databases like SQL or Access. Please contact us for further details.