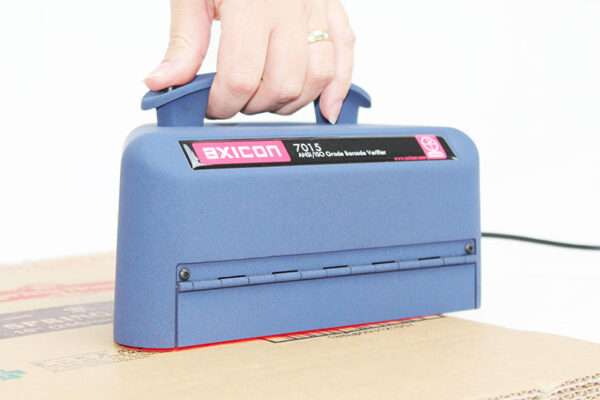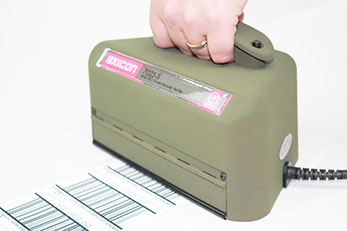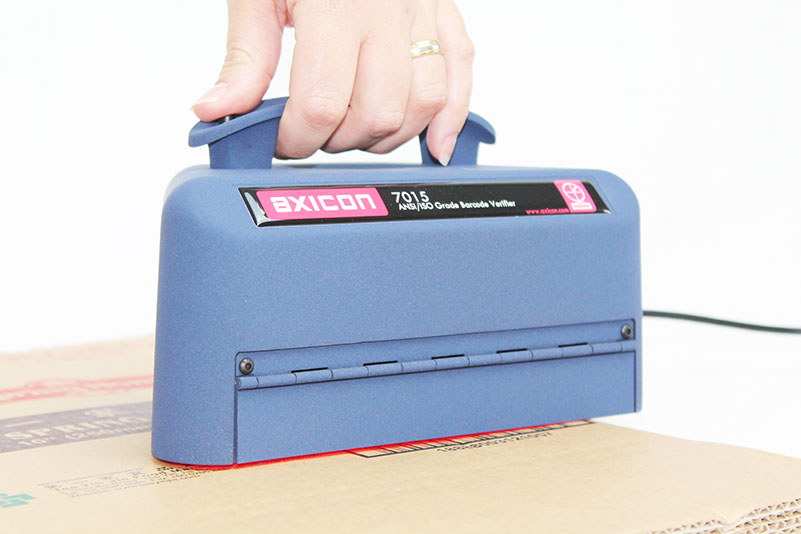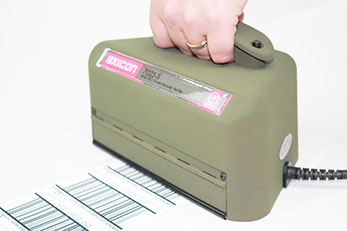 Description
7000 Series Barcode Verifiers
The Axicon 7015 barcode verifier is designed to verify large linear barcodes with a maximum width (including quiet zones) of 195 mm. This means it can be used to check all barcodes used in general distribution, whether they appear on outer cases or on pallet labels (EAN-13, UPC-A, ITF-14 and GS1-128).? For anyone printing 100% sized ITF-14 symbols, or A5 or larger pallet labels, this verifier is perfect.
The ?S? range of Axicon verifiers (7025-S) has a continuous scan feature, which means that obtaining at least ten different readings throughout the height of the barcode (as required by ISO/IEC) is much faster. Simply place the verifier slightly above or below the barcode, press the trigger and slide the verifier over the code ? in less than a second you can have results of up to 100 scans of the code at different points in the bar height.
Features & Benefits
ISO/IEC verification with ANSI option, traditional verification, symbology auto-discrimination, automatic variable aperture, scan saving and loading, static reflectance meter, display of x-dimension and magnification, individual bar and space dimensional analysis.? Product look-up option and other software plugins are available to validate data content of codes such as PZN, CIP, ISBN, ISSN.
Hardware
A CCD imager-based linear barcode verifier, designed to be ISO/IEC compliant. Aperture automatically switchable between aperture reference numbers 08, 10 and 20.? Scan width 195 mm (including quiet zones).? Wavelength of light 660 nm. Weight: 1kg. Size: 215 x 120 x 125 mm.
The 7000 series barcode verifiers are also available with a IP50 (International Protection, or sometimes known as Ingress Protection) rating. As defined by standard IEC 60529, the IP50 version protects against all harmful dust particles. The 7015-IP50 is suitable for a dusty environment such as fibreboard packaging handling areas.
Connectivity
USB or RS232 (optional)
System Requirements
Designed to function with any PC running any currently supported version of Microsoft Windows, or the Axicon PV-1000 portable display unit.
The verifier is supplied as the verifier read-head, its data cable, a CD with the Axicon verifier software (in several languages), a quick start guide, a calibration card and compliance certificates in a protective carry case.
For more information, download the 7000 Series?Brochure.