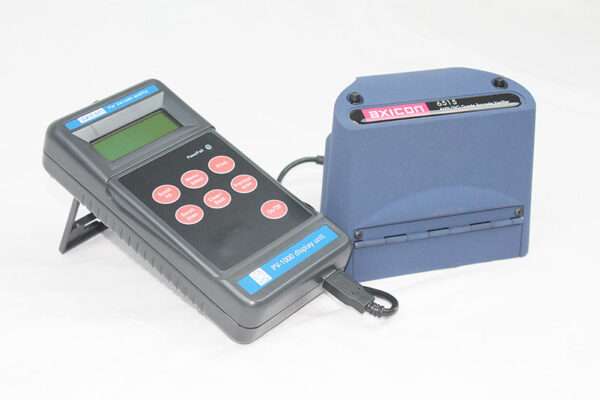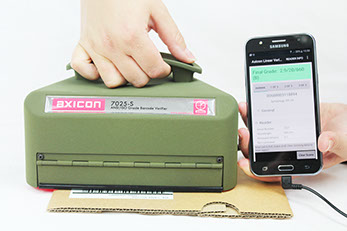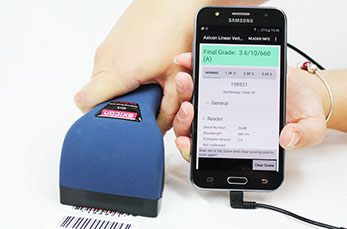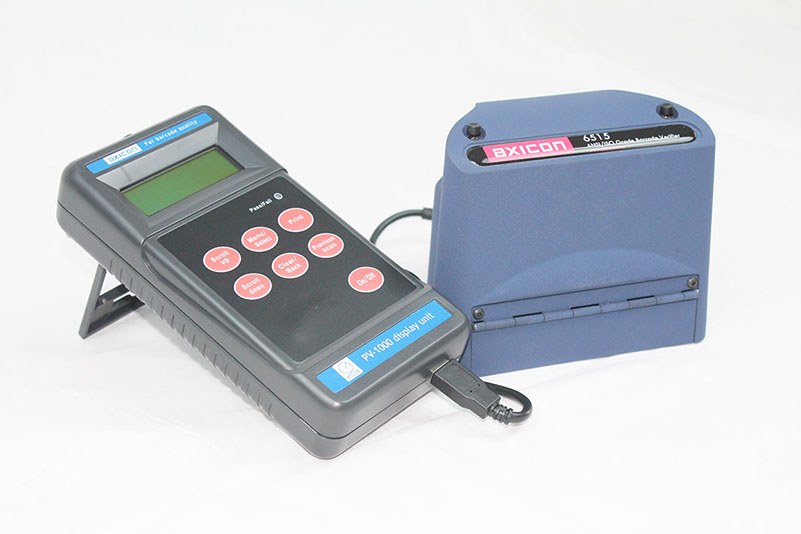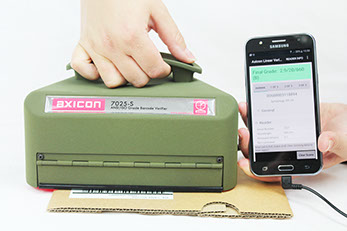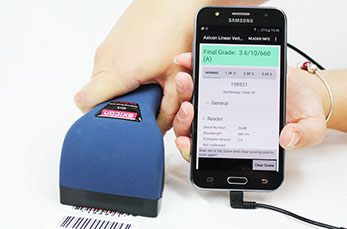 Axicon Portable Barcode Verifier
Description
Portable Barcode Verification
PV-range
The PV-1000 unit can be used with any of the following linear barcode verifiers ? the 6015, 6515 and 7015 – and it allows you to carry out verification without any connection to a laptop or PC.? You can see the overall grade for each symbol, as well as the values for individual parameters while you are using it.? The PV-1000 will also keep all your results as text or Axicon?s .scn files which you can transfer to your PC using a USB memory stick.? This means the results can be recorded as part of any quality control system.
The PV-1072 is the simplest Axicon verifier for point-of-sale barcodes, and is fully portable.? It is powered by its own display and data collection unit which runs on four AA batteries.? Rechargeable batteries can be supplied with a charger if they are required.? A protective rubber cover for the data collection unit is also available.
It can be used to verify all retail point-of-sale barcodes (EAN-13, EAN-8, UPC-A UPC-E and GS1 Databar), as well as pharmaceutical product barcodes (such as CIP 39, Italian pharmacode, HIBCC, and Code 128).? The scan width of the reader is 66 mm.
It enables you to save or print simple text files that provide a summary of each barcode?s verification.? The saved text files can be transferred to a PC using a USB memory stick for subsequent printing, or printed out to a serial (RS232) printer.
Android app for mobile barcode verification
An app that allows Axicon barcode verifiers to be used on the move with either Android tablets or Android smartphones is now available from Google Play.
Free to use, this app allows anyone with an Axicon 6000, 6500 or 7000 series verifier to use it with an Android device, and record the results as easily as with a PC or laptop. The app can also be used to open the saved scan files, whichever linear barcode verifier has been used to create them.
The new app gives our linear verifier users extra functionality, as they don?t need to use a PC or laptop to power the verifier. If it is easier to take the verifier to the product to check the barcode, then using the app with a tablet or smartphone makes this very straightforward.
Most users will need to use a USB OTG (on the go) adapter for their device, and they will need to check which one they require to connect to the verifier.
The app software is based upon the Axicon PC verifier software, so the results of the verification are displayed equally clearly, with the ISO/IEC grade together with details of the individual parameters.? The saved scan files records can be transferred to a PC and form the basis of any quality control system.
For more information, download the Portable?Brochure.