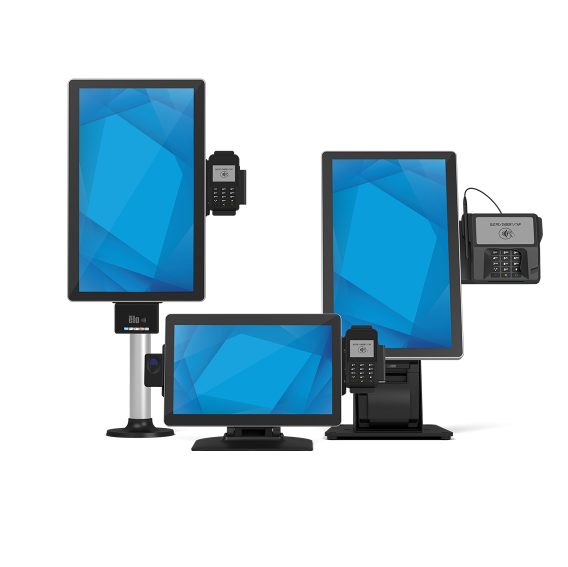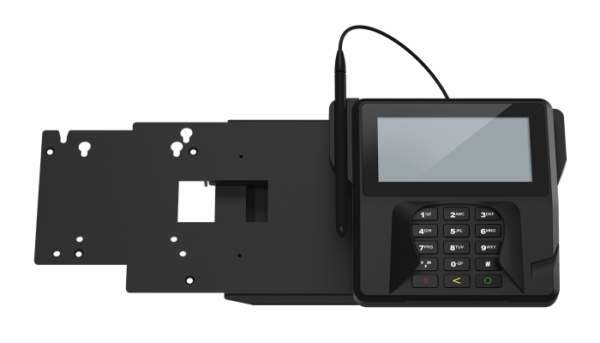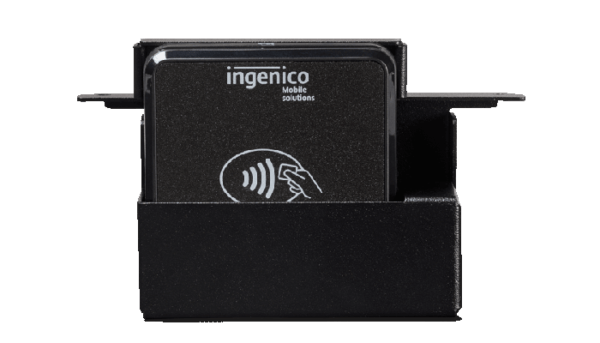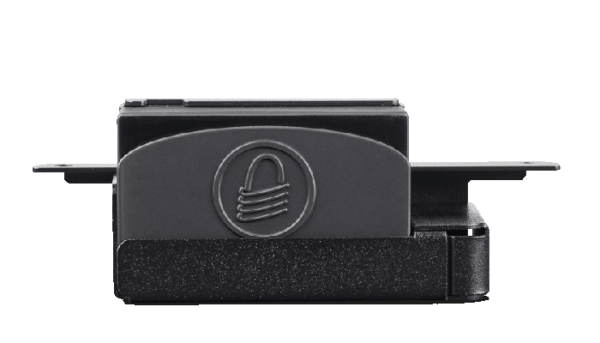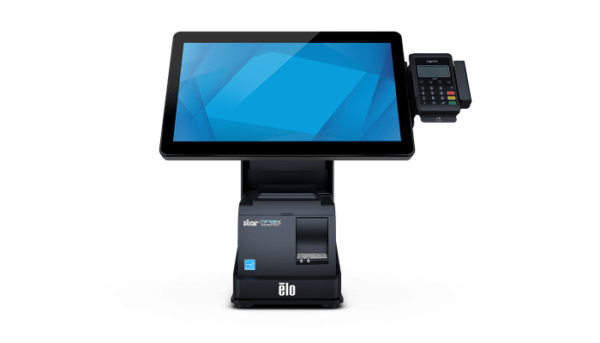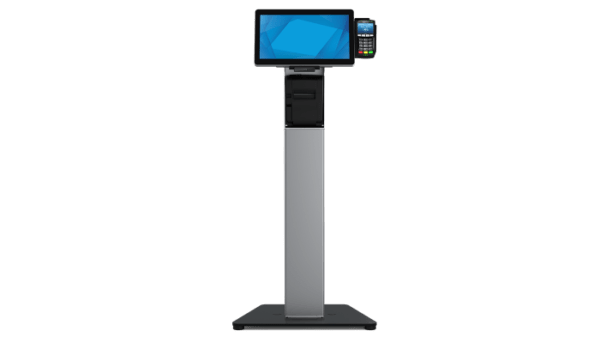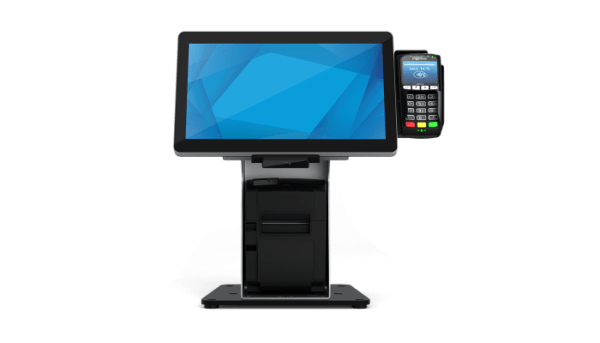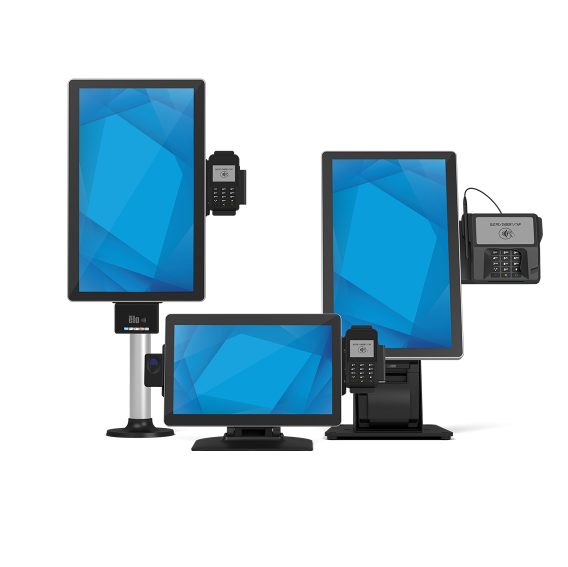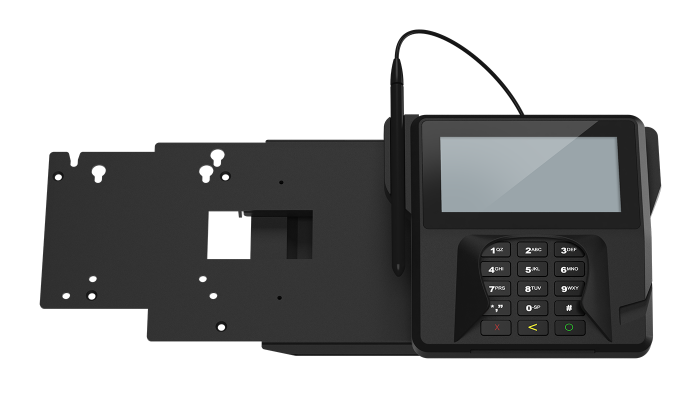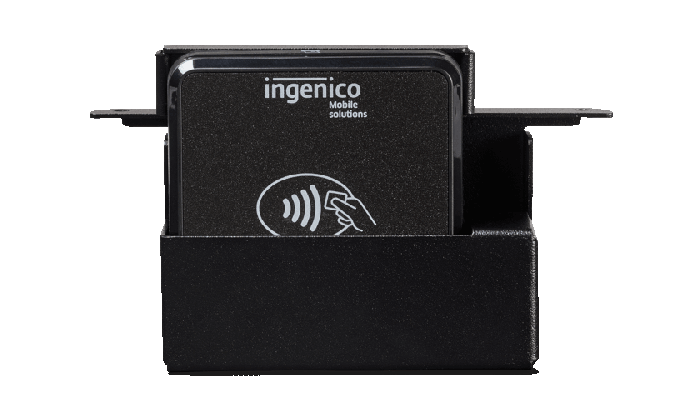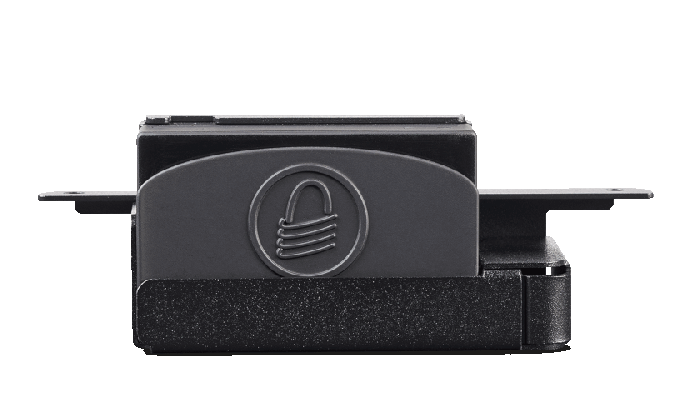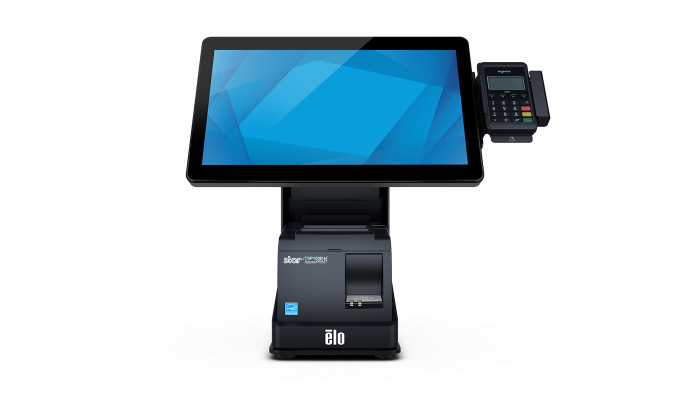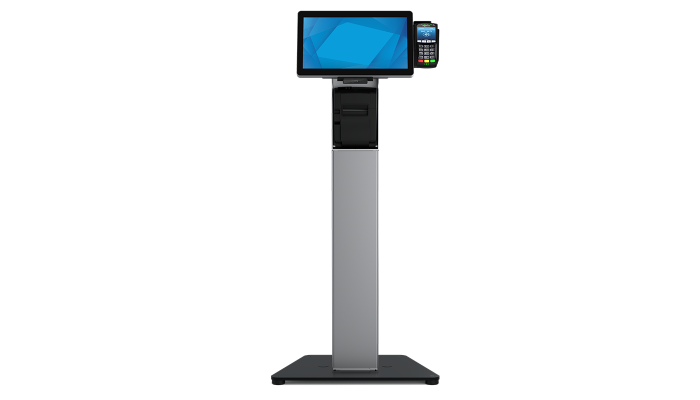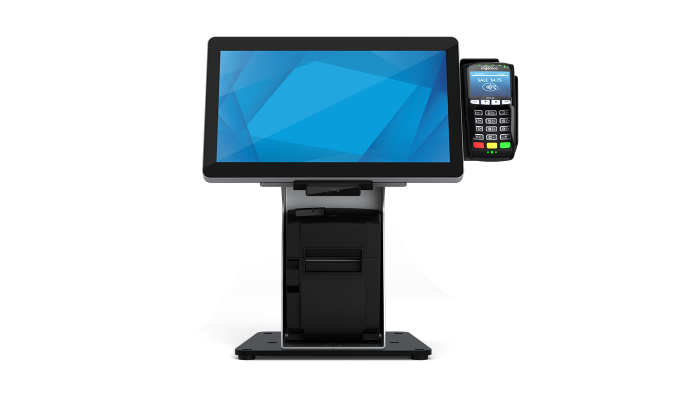 Improve self-service and price-checker applications with the Elo Edge Connect 2D Barcode Scanner. This fast, hands-free device provides rapid and accurate scanning of barcodes, including linear barcodes and QR codes. Whether on paper, etched into a product or on a mobile screen, the reader can return quick, reliable results.
Description
Elo EMV Cradles
EMV payment devices require additional space and have varied mounting requirements based on your POS Terminal or self-service kiosk setup. With Elo?s fully integrated EMV cradles, mounting is simple, seamless, and secure. The cradles attach to the side of the interactive display or to the stand itself, supporting a variety of Verifone, Ingenico and MagTek payment devices. The sturdy metal design is built to withstand the rigors of continuous public use expected in retail environments. Start enabling the customer to control the checkout process with confidence and ease at any point of sale system. Creating endless aisle, product configurators, self-service, mPOS, POS applications and more is now easier than ever.
POS and kiosk management can be even easier with EloView?. A revolutionary interactive platform, EloView is a secure management platform for remote content delivery and device management. Whether you need to push new content to a device or simply change the screen brightness, EloView has got you covered. EloView software provides device setup, remote management, alerts, attract loops, and the ability to securely upgrade the operating system, applications, and content.
Specifications:
EMV Cradle for MagTek eDynamo – E375343
EMV Cradle for Ingenico RP457c with Audio Jack, BT and USB – E586981
EMV Cradle for Ingenico RP457c with BT and USB – E710930
For Wallaby Stands (E421137, E421325 + E797162) only with 15″ & 22″ I-Series:
EMV Cradle for Verifone MX915/M400 & Ingenico iSC250 & Square Terminal – E458992
EMV Cradle for Ingenico iPP320/350/315 – E458797
EMV Cradle for Ingenico RP757 – E920661
EMV Cradle for Verifone MX925 – E352169
EMV Cradle for Verifone P400 – E906829
EMV Cradle for Ingenico LANE3000 – E458605
Select EMV Cradles are Compatible with Elo Touchscreens
E458992, E920661, E458797, E352169, E906829, E458605: I-Series AiO Interactive Displays (15″ & 22″) on Wallaby Stands
E375343, E586981, E710930: I-Series AiO Interactive Displays (10", 15" & 22")
E375343, E586981, E710930: EloPOS for Windows
E375343, E586981, E710930: E-Series 2
E375343, E586981, E710930: 1002L, 1302L, 1502L, 1902L, 2002L, 2202L, 2402L, 2702L Touchscreen Monitors
E375343, E586981, E710930: 3203L, 4303L, 5503L, 5053L Touchscreen Signage
E920661, E458797: USB for power and data
E375343, E586981, E710930: USB for power (charging only), Bluetooth for data
E458992: power supply or powered USB for power. USB, WiFi, ethernet or Bluetooth for data*
E352169: power supply for power. USB for data*
E906829: USB for power, WiFi or Bluetooth for data*
E458605: 5V or 12V powered USB (depending on model) for power. USB, WiFi or ethernet for data*
* Please refer to the EMV payment device documentation for more information
E375343: 0.21 lbs / 0.096 kg
E586981: 0.30 lbs / 0.137 kg
E710930: 0.291 lbs / 0.132 kg
E920661: 2.20 lbs / 1.00 kg
E458797: 2.86 lbs / 1.30 kg
E458992: 3.53 lbs / 1.65 kg
E352169: 4.18 lbs / 1.90 kg
E906829: 2.84 lbs / 1.29 kg
E458605: 2.69 lbs / 1.22 kg
E375343: 0.22 lbs / 0.10 kg
E586981: 0.36 lbs / 0.162 kg
E710930: 0.34 lbs / 0.155 kg
E920661: 3.31 lbs / 1.50 kg
E458797: 3.99 lbs / 1.81 kg
E458992: 5.24 lbs / 2.38 kg
E352169: 6.06 lbs / 2.75 kg
E906829: 5.51 lbs / 2.50 kg
E458605: 4.23 lbs / 1.92 kg
E375343: 1.50? x 1.57? x 4.55? / 38.4 mm x 41.0 mm x 115.69 mm
E586981: 1.28? x 2.25? x 4.55? / 32.4 mm x 57.1 mm x 115.69 mm
E710930: 1.12? x 2.25? x 4.55? / 28.4 mm x 115.69 mm x 57.1 mm
E920661, E352169, E906829, E458992, E458797, E458605: Please review the Wallaby Self-Service Stand dimensional drawing for more information
E375343: 2.56″ x 2.56″ x 5.71″ / 65 mm x 65 mm x 145 mm
E586981, E710930: 2.6″ x 3.98″ x 5.9″ / 66 mm x 101 mm x 150 mm
E920661: 13.22″ x 12.01″ x 5.51″ / 335 mm x 305 mm x 140 mm
E458797: 12.80″ x 14.37″ x 5.71″ / 325 mm x 365 mm x 145 mm
E458992: 17.95″ x 12.24″ x 4.76 / 456 mm x 311 mm x 121 mm
E352169: 19.68″ x 11.61″ x 4.52″ / 500 mm x 295 mm x 115 mm
E906829: 19.68″ x 11.61″ x 4.72″ / 500 mm x 295 mm x 120 mm
E458605: 15.74″ x 12.20″ x 4.72″ / 400 mm x 310 mm x 120 mm
0? C to 40? C / 32? F to 104? F
-20? C to 60? C / -4? F to 140? F
Operating: 20% – 80%
Storage: 10% – 90%
E375343: EMV Cradle, QIG, Micro USB Cable (E367617), 2x M3x8 screws
E586981, E710930: EMV Cradle, QIG, Micro USB Cable (E367617), 4x M3x6 screws
E458992, E458797, E352169, E906829, E458605: EMV Cradle, QIG Screws
E920661: EMV Cradle, QIG, 3′ USB Cable (Type-A to micro, charging only), Screws