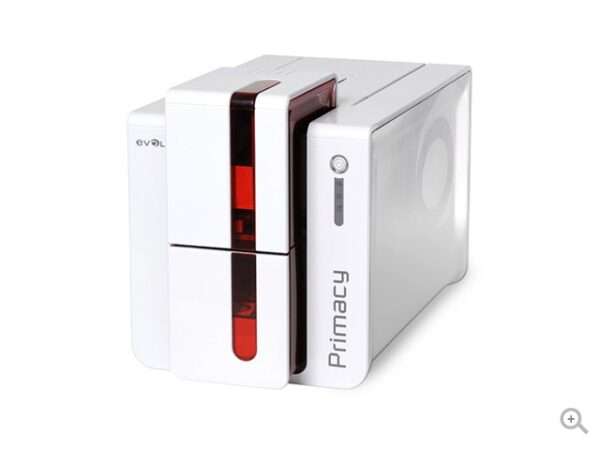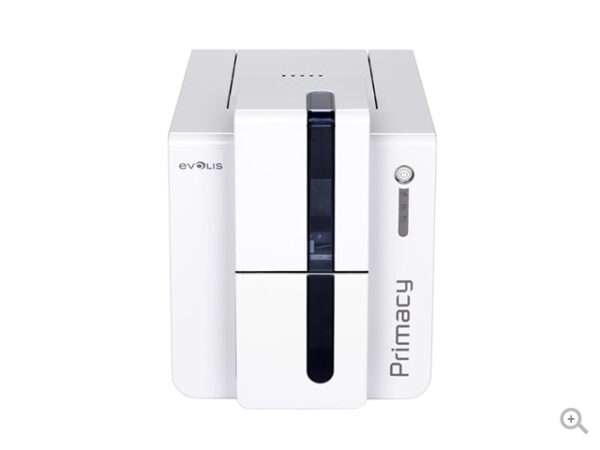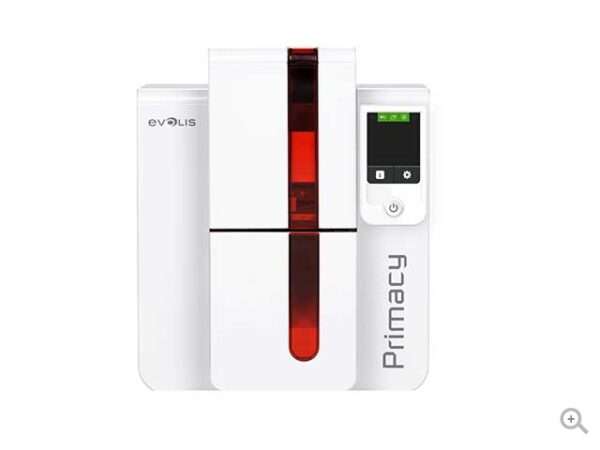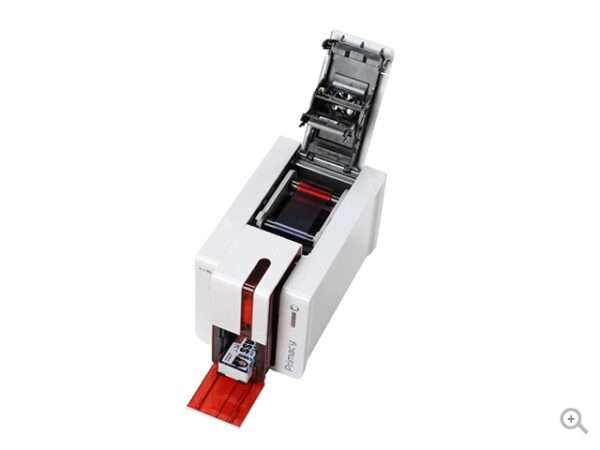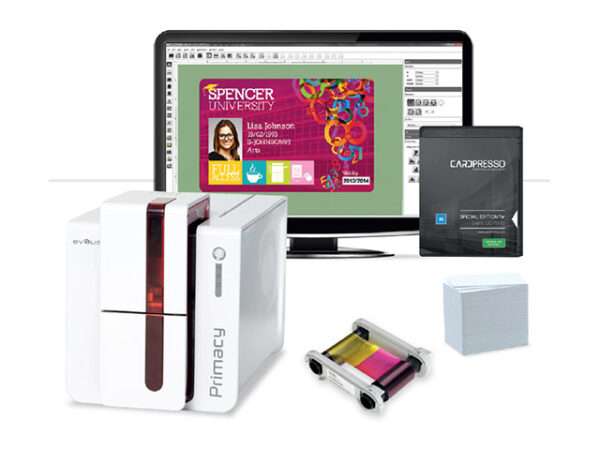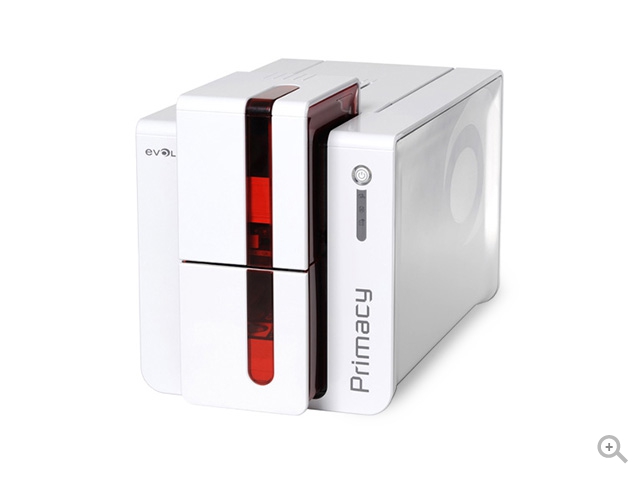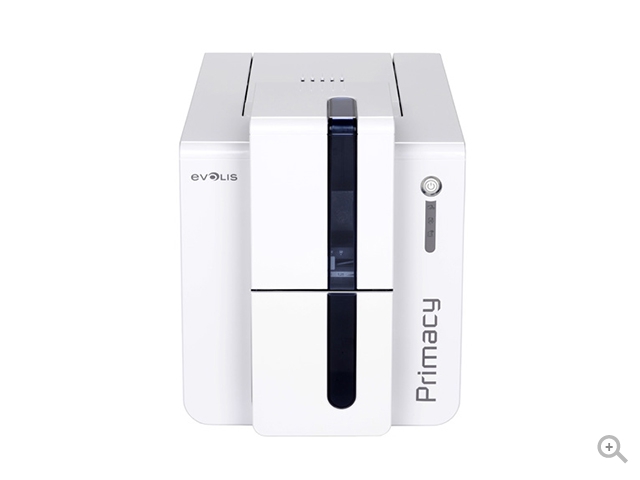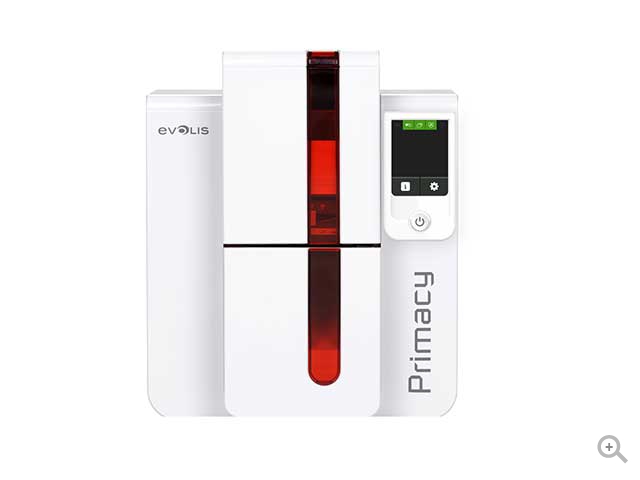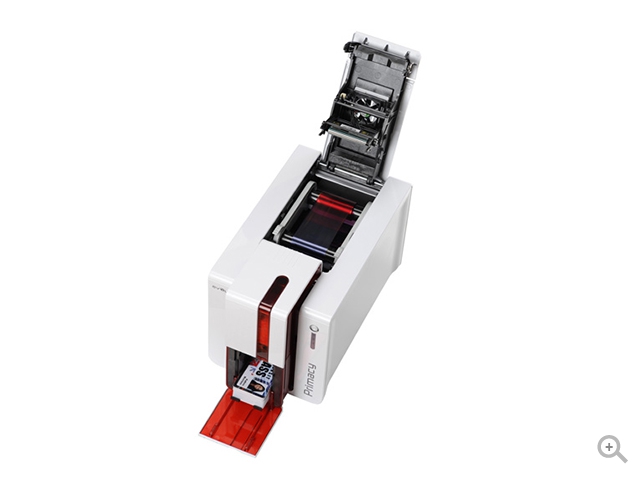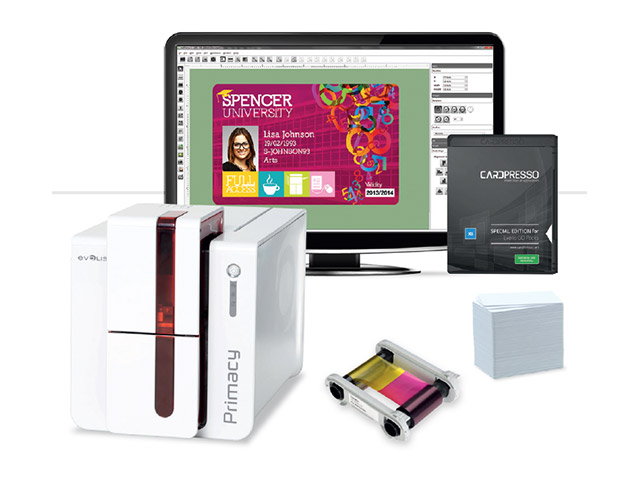 Evolis Primacy Card Printer
The Fast and Versatile Card Printer
Printing: Single-sided, Double-sided
Encoding: Magnetic stripes, Smart contact, Smart contactless
Card lifespan: 1-3 years
Number of cards per year: More than 30,000
Card security level: High
Description
OVERVIEW
Speed and versatility
The Primacy printer is ultra fast, powerful, and efficient. Using advanced encoding technologies, this office printer is the ideal solution for printing?personalized cards, from the simplest to the most secure.
Available as single or double-sided, Primacy especially meets card printing and encoding needs for medium and large runs.
Primacy is ideal for producing:
Transport tickets
Payment cards
National ID cards
Student cards
Employee badges
Eco-design
Prioritizes the use of recycled materials?in the manufacturing of its printers and consumables,
Designs compact and light printers to?reduce?CO2?emissions?related to transport and packaging,
Reduces the electrical consumption?of its printers with a highly efficient prolonged standby mode.
ADVANTAGES
Save time and increase your productivity
Optimized production and independence
Primacy is adapted to printing in batches as it personalizes cards inrecord time:
In color: up to 225 single-sided cards per hour?and 140 double-sided cards per hour,
In monochrome: up to?1,000 cards per hour, as the cards are ejected at the rear, enabling the printing speed to be increased (delivered as standard).
The large capacity of the?feeder and hopper, which can each hold 100 cards:
Provides a great level of autonomy in a very reduced space,
And thus reduces the frequency of reloading the cards.
Professional printing
Primacy prints your cards in a high photographic resolution?and?from edge to edge?for a flawless result.
Color printing: up to 300×600 dpi
Monochrome printing: up to 300×1200 dpi
Quick and easy to use
The Primacy printer adapts to your needs:
For use in office mode

The cards are handled at the front of the machine, ensuring that it isquick to use?and allowing you to?keep an eye on the printing?at any time.

For over-the-counter applications (banks, events, shops, etc.):

A printer model equipped with an?open hopper?is available, so you can collect the cards one by one and hand them instantly to your customers or visitors.
The touchscreen?(optional) allows you to interact with the printer in real time.

For applications requiring a high level of security in card printing:

If specifically requested, a model is available with an?electro-mechanical locking system to secure access to the printer:

Blank cards,
Printing ribbons,
Printer core and encoding systems
A long term vision
Adaptability
As Primacy adapts to your needs, you can activate thedouble-sided?printing function on site.
You can adapt your printer at any time by?integrating a CLM (Card Lamination Module) or a variety of encoders:
Magnetic strip,
Contact chip,
Or contactless chip.
For more information, download the Primacy Card Printer Brochure.