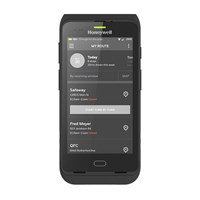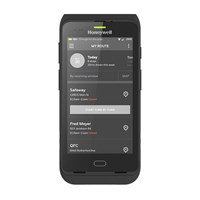 Honeywell Dolphin CT40 Mobile Computer – Disinfectant Ready Housing
The Dolphin CT40, built on Android and the Mobility Edge platform, is a sleek, enterprise-class, full-touch device for retail, light T&L, and DSD applications designed to help businesses provide a seamless customer experience and speed workflows such as inventory lookup on the sales floor, backroom inventory management, in-store merchandising, and order picking for in-store pickup or delivery.
Disinfectant-ready housings support more frequent cleaning to help limit the spread of germs and bacteria in the workplace. These unique housings can be cleaned with common cleaning products and won't affect the strength and performance of the device.
Additional information
Reviews (0)
Additional information
| | |
| --- | --- |
| Model | CT40 Disinfectant Ready – 4GB/32GB, Standard Range Imager, WLAN, BT, Android GMS Mfr Part #: CT40-L0N-27C11DE, CT40 Disinfectant Ready – 4GB/32GB, Standard Range Imager, WWAN, BT, Android GMS Mfr Part #: CT40-L1N-27C11DE, CT40 Mobile Computer – 4GB/32GB, Standard Range Imager, WLAN, GMS, PTT Mfr Part #: CT40-L0N-26C11AE, CT40 Mobile Computer – 4GB/32GB, Standard Range Imager, WWAN, GMS, GPS, 4G Mfr Part #: CT40-L1N-26C11BE |