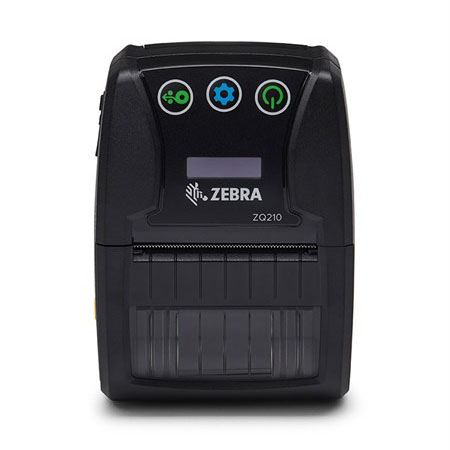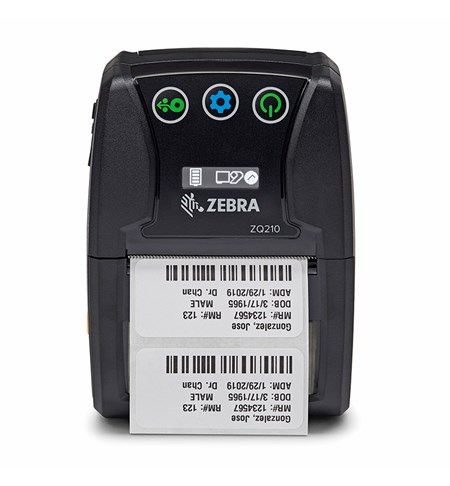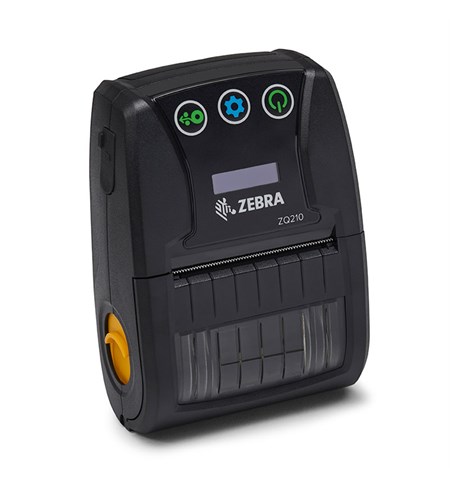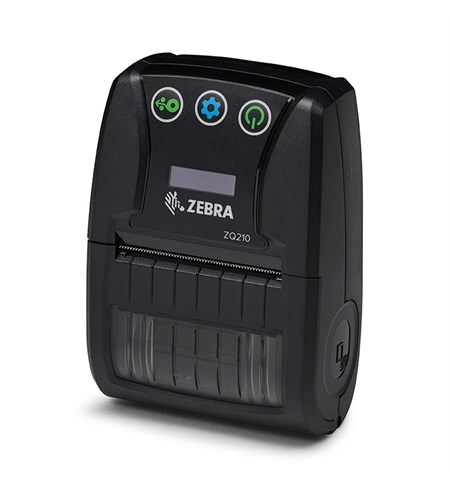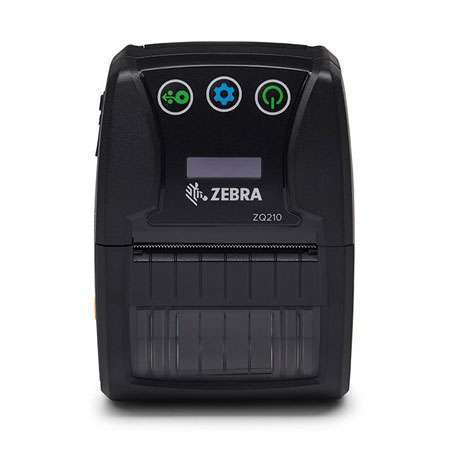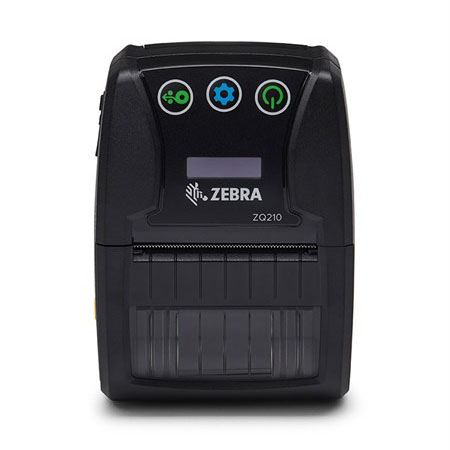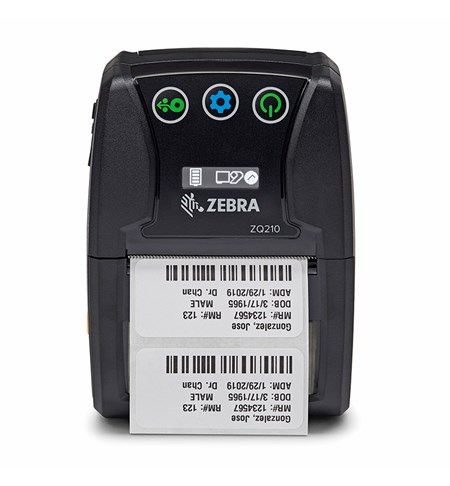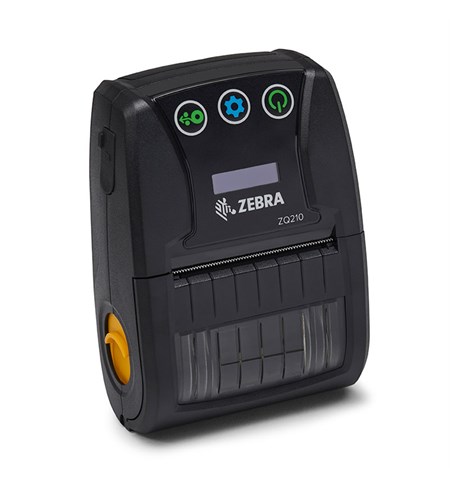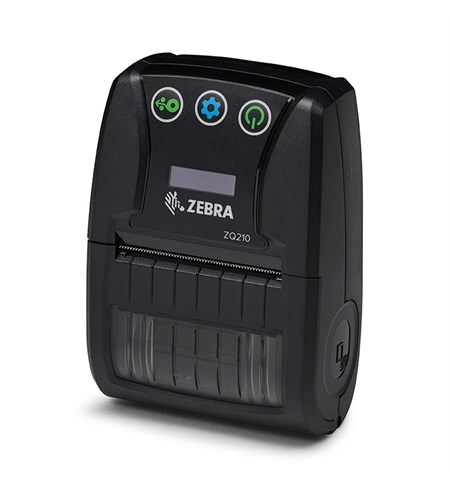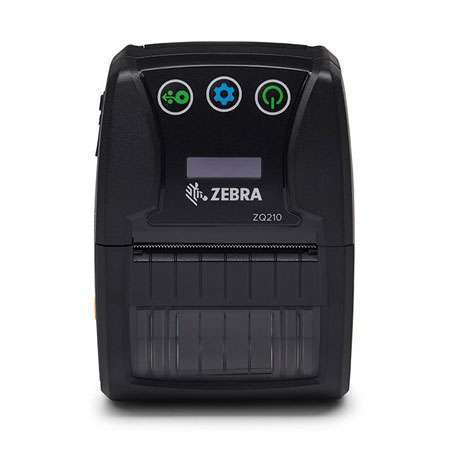 ZQ210 – DT Printer, Bluetooth, Linerless [Mfr Part # ZQ21-A0E12KE-00]
Description
Additional information
Description
Zebra ZQ210 Mobile Label and Receipt Printer
You?re looking for a value-priced mobile printer ? but you don?t want to compromise on features.
Introducing theZQ200 Series, offering the perfect balance of cost, quality, versatility, durability, ?wearability? and ease-of-use.
When it comes to versatility, this printer outshines the competition, offering the flexibility to meet all your printing needs, today and in the future. You can print labels and receipts ? lined or linerless. You get support for a wide variety of media widths right out of the box and even more options when you use the media spacers. With support for linerless media, your business will generate less waste ? and since there are more labels on a roll, there are less media rolls to carry and fewer media roll changes required, simplifying life on the road for your drivers.
All the right connectivity options simplify life for on-the-go workers. The optional USB charger plugs into the cigarette lighter for easy in-vehicle charging. If a worker forgets a charger, no problem ? the ZQ200 Series is compatible with the same USB charger and mobile power bank your workers use with their own standard mobile phone. Bluetooth 4.0 Classic and Low Energy (BLE) increase communication speeds between the host device and the ZQ200 Series to enable fast printing, while using less power to extend the battery cycle time of the host mobile device. And with NFC, workers can pair the ZQ200 Series with an Android host mobile device with a simple tap.
With its slim and lightweight design, it?s easy to carry all day. The ZQ200 Series weighs less than a pound (ZQ220 =420 g, ZQ210 = 235 g). And its low profile makes it easy to move through the tightest of spaces, without bumping into walls, fixtures or people.
When it comes to ease of use, nobody does it better. The integrated display provides at-a-glance access to everything needed to keep the printer up and running ? including media status, print darkness, Bluetooth connectivity status and more. Out of power? Just swap in a fully charged spare battery. No need to take the ZQ200 Series out of service for charging. And since the ZQ200 Series is designed for one-handed operation, your workers always have a hand free to handle packages, open gates or greet customers, improving productivity and the customer experience.
When it comes to durability, the ZQ200 Series is ready for all-day every-day business. It?s built to handle the inevitable drops, exposure to heat, cold, rain and snow, as well as extreme heat and below freezing temperatures. The ZQ200 Series is designed to handle 1.5 m/5 ft. drops to concrete, offers IP43 sealing out of the box ? and you can boost sealing to IP54 with the optional case.
Since even low cost printers need a service plan, Zebra offers Zebra OneCare SV to protect your business from unforeseen repair costs. For just a fraction of the cost of a single repair, Zebra OneCare SV provides two years of protection against failure, coverage for normal wear and tear to keep your printer in like-new condition, unmatched direct-from-Zebra live and online technical support, priority turnaround times, free return shipping and more.
And when it comes to choosing a manufacturer you can trust, when you choose Zebra, you get quality you can count on ? we offer nearly 50 years of experience and innovation, with many patented Zebra-only features that give our products a competitive edge.
Power your mobile workforce with a high-quality value-priced mobile printer ? the ZQ200 Series, only from Zebra.
Download Zebra ZQ200 Series Datasheet (241 KB)
Additional information
| | |
| --- | --- |
| Options | ZQ210 – DT Printer, Bluetooth, Linerless [Mfr Part # ZQ21-A0E12KE-00], ZQ210 – DT Printer, Bluetooth [Mfr Part # ZQ21-A0E01KE-00] |