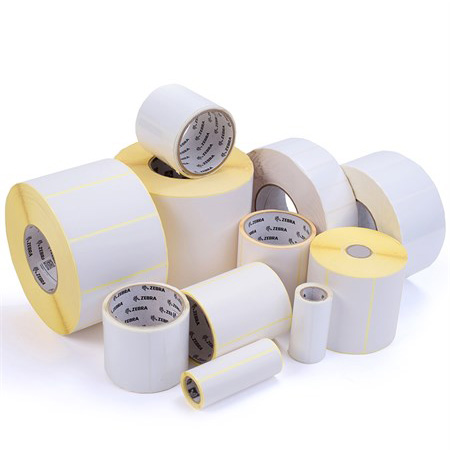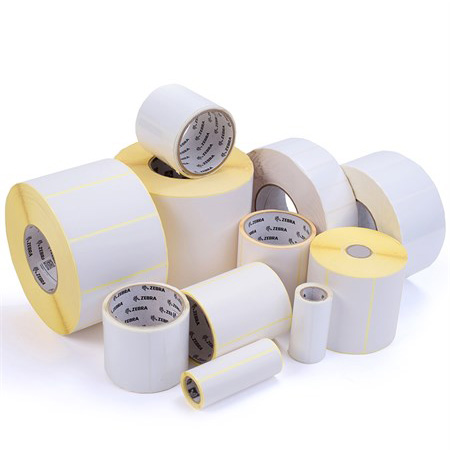 3003060 Zebra Z-Select 2000D Mobile Printer Labels
3003060 Zebra Z-Select 2000D 50.8 x 38.1mm Direct Thermal Paper Mobile Printer Labels, Coated, Permanent Adhesive, 19mm Core, Black Mark
Label size:?51mm wide x 38mm deep.?Compatible Printers: P4T, QL 220, QL 220 Plus, QLn220, QL 320, QL 320 Plus, QLn320, QL 420, QL 420 Plus. Priced and sold per box of 20 rolls.
Compatible Products:
Zebra QL220 Plus
Zebra QLn220 rugged, yet lightweight 2 inch mobile printer
Zebra QLn420 Premium Mobile Printer for 4 inch labelling applications
Zebra ZQ610 – 2″ print width mobile label printer (ZQ600 Series)
Zebra ZQ610HC – 2″ print width mobile Healthcare label printer (ZQ600 Series)
Description
3003060 Zebra Z-Select 2000D 50.8 x 38.1mm Direct Thermal Paper Mobile Printer Labels, Coated, Permanent Adhesive, 19mm Core, Black Mark
A direct thermal premium, top-coated, ultra smooth paper label, with a permanent rubber adhesive. Recommended for product and sample labelling and has good performance at low termperatures for applications such as chilled food labelling. Not recommended for applications involving long term exposure to sunlight or extreme heat.
Features:
Premium direct thermal matte paper label with general purpose permanent adhesive
Z-Select materials feature a protective topcoat, which provides the following benefits over an equivalent uncoated material (e.g. Z-Perform): excellent print quality and definition, faster print speeds, improved printhead life, resistance to moisture, oils and other environmental factors.
Adhesive carries excellent low temperature resistance.
Not recommended for applications involving long term exposure to sunlight or extreme heat.
Adhesive complies with European food regulation EC 1935/2004, EU 10/2011 and BfR Recommendation XXI for direct contact with dry and moist, non-fatty foodstuffs. It also complies with FDA 175.105 for direct contact with dry foodstuff
Recommended for applications such as shelf edge labelling, product and price labelling in retail applications, chiller and freezer applications, product identification, sample labelling in healthcare, shipping, picking and receiving labels in warehousing applications, box and pallet labelling
Compatible Products:
Zebra QL220 Plus
Zebra QLn220 rugged, yet lightweight 2 inch mobile printer
Zebra QLn420 Premium Mobile Printer for 4 inch labelling applications
Zebra ZQ610 – 2″ print width mobile label printer (ZQ600 Series)
Zebra ZQ610HC – 2″ print width mobile Healthcare label printer (ZQ600 Series)