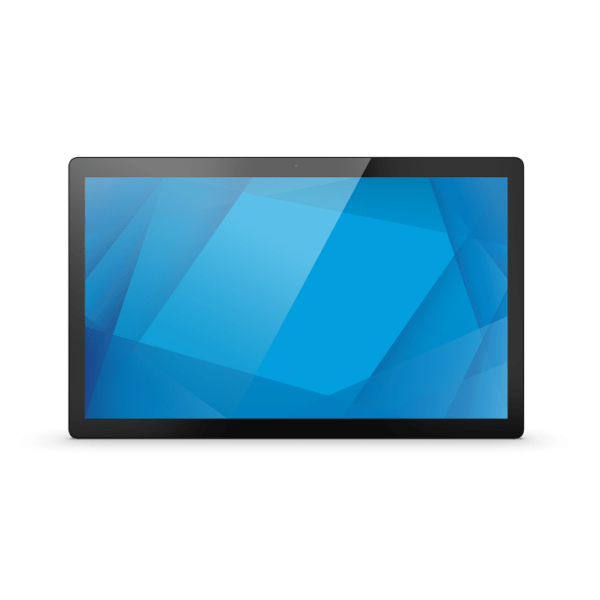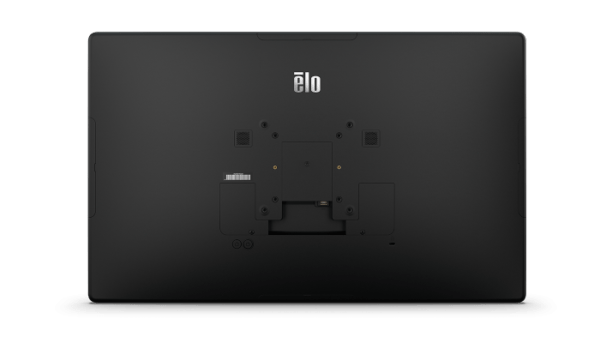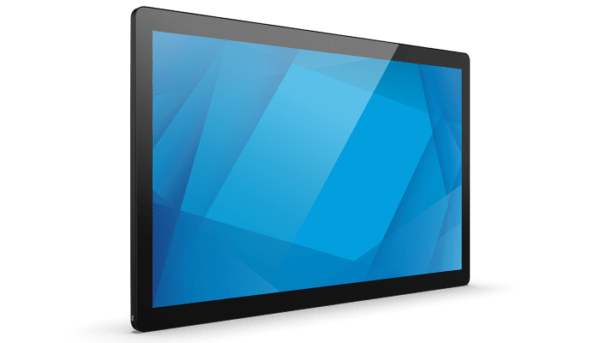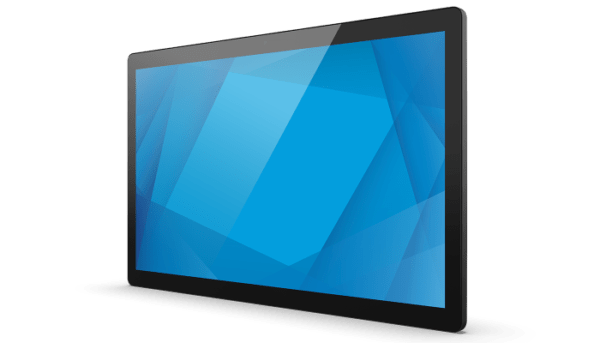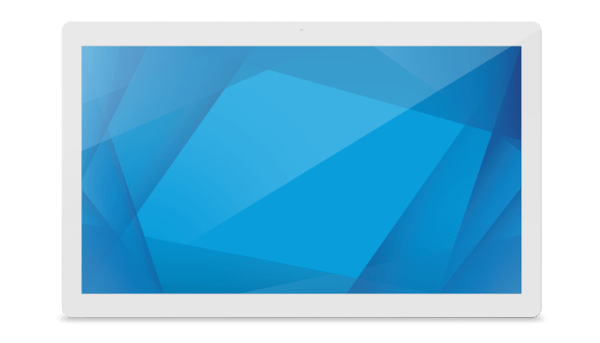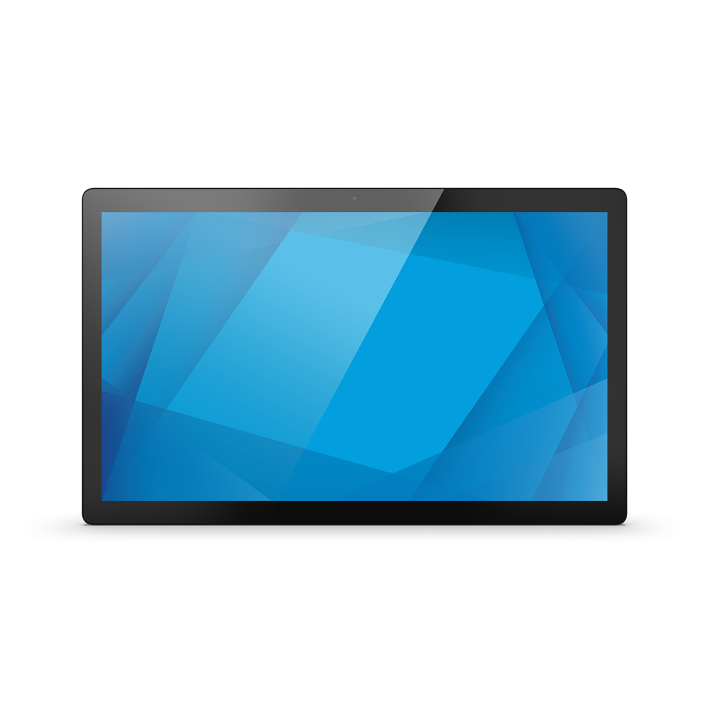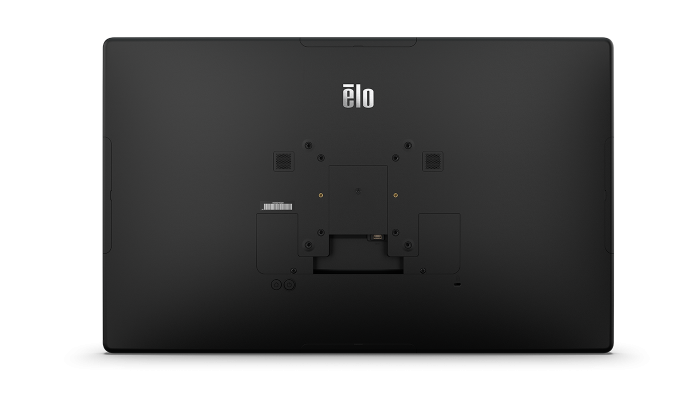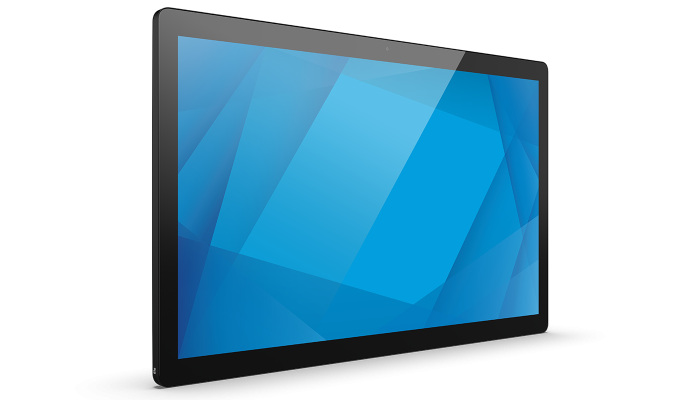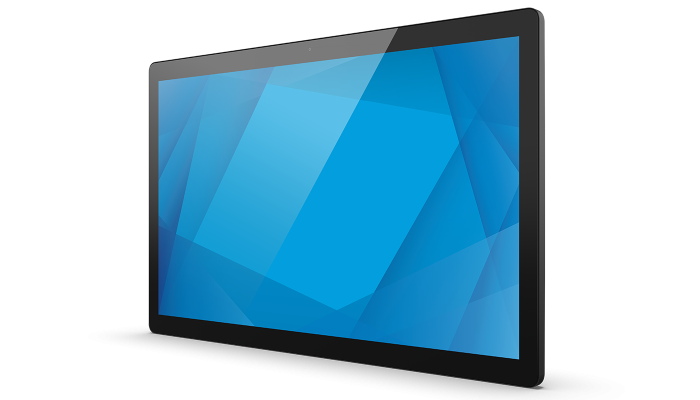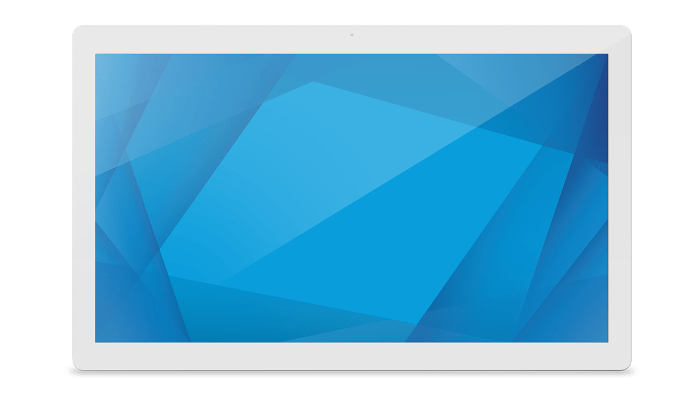 Elo 22-inch I-series for Linux Touchscreen Computer, E143391
The Elo 22-inch I-series is a touchscreen computer designed for various interactive applications. It features a 22-inch display with touch functionality, allowing users to directly interact with the screen using their fingers or a stylus. The I-series is known for its durability, performance, and versatility.
Description
SPECIFICATIONS
Download
Description
Elo 22-inch I-series for Linux Touchscreen Computer, E143391
One of our most popular product lines ever, the Elo 15-inch I-Series for Windows (2.0) has been used across the globe for everything from self-service, point-of-sale and price checkers to industrial controls and visitor management.
Modular & innovative.
The modular designed I-Series can be easily configured to fit nearly any use. Elo Edge Connect peripherals allow you to add a variety of accessories including payment devices, cameras, barcode readers and many others. And with the universal VESA compatibility and stand options you get additional flexibility.
Google mobile services ready.
Create a seamless experience for your customers – from their personal devices to your interactive experiences in store. With Google Mobile Services, your app can take advantage of the latest, Google-powered features while maintaining the added flexibility of EloView – making deployments and management a breeze.
Ready to support your digital transformation.
Many businesses are tasked with digital transformation and are trying to figure out how to incorporate consumer technologies into their business. With Elo's approach to Android, including uniform SDKs, a constantly growing set of tools and an expansive lineup across sizes and form factors, users gain the advantage of years of development and customizations Elo has made for many global Enterprise customers. Choose Elo to easily deliver the convenience and familiarity of Android in secure, business-friendly solutions.
Create your perfect POS system.
Easily convert your favorite I-Series into a powerful, industrial-designed POS system that scales with your business.
Amazing touchscreen kiosks simplified
The possibilities are endless with the I-Series. From self-order and self-checkout to order pickup and virtual assistants, pair the I-Series with a variety of stands to create your perfect kiosk. And, applications with audio and video are simplified with the built-in 8MP camera and digital microphones.
Build engaging brand experiences
Educate buyers, create brand awareness and drive purchases in store with an easy-to-use interactive platform that can adapt as needs change.
Commercial-grade performance
Whether equipped with the Qualcomm Snapdragon 8-core Kryo processor or the Rockchip 6-core processor, the I-Series delivers the performance you need.
Expand with Edge Connect
With the Elo Edge Connect system, you can seamlessly attach any combination of peripherals to the edge of the touchscreen. And, you can add or move them later as your needs change!
Do more with power over ethernet (POE)
With the POE adapter, you can say goodbye to your power adapter and the expense of power drops. All you need is a POE-capable network and to connect the POE adapter to the I-Series.
Android device management made easy
EloView allows you to deploy and securely manage your entire network of Android-powered Elo devices from anywhere in the world.
Remotely deploy content and manage your devices securely.
Provision your devices in seconds with a seamless out-of-the-box experience.
Leverage Elo Home to create a customized interface on your I-Series device.
Order your Elo 15-inch I-Series for Windows (2.0) from us today!
Part Number(s):
E143391
Touch Technology & Capacity: PCAP (TouchPro Projected Capacitive) – 10 Touch
Touch Thru:Supports up to 6mm / 0.24″ glass or 3mm / 0.12″ plastic with up to 2 touches
Processor:Rockchip RK3399
Memory (RAM):4GB
Storage:32GB
OS:Linux Debian 10
Diagonal Size:21.5" diagonal, Active matrix TFT LCD (LED)
Aspect Ratio:16:9
Active Area (mm):18.74″ x 10.54″ / 476 mm x 268 mm
Resolution:1920 x 1080 @ 60Hz
Number of Colors:8-bit (16.7 million)
Brightness (typical):
LCD Panel: 250 nits
TouchPro PCAP: 215 nits
Response Time-total (typical):5 ms
Contrast Ratio:1000:1
Viewing Angle:Horizontal: 85 or 170 total / Vertical: 80 or 160 total
I/O Ports:
1x USB 3.0 support (900mA)
Type C USB output
Micro SD slot
GPIO
Ethernet 1x LAN (Gigabit)
DC in
Peripheral Mounting:
4x micro-USB 2.0 Elo Edge Connect ports
Support for 1.2A on one port and 500mA for the remaining three ports
Webcam: 5MP, Max Resolution: 1920×1080 30fps, Auto Focus
Wireless: 802.11a/b/g/n/ac + Bluetooth 5.0
Audio Ports: 1x built-in Analog Microphone
Power Supply:
AC input voltage: 100-240 VAC
Input frequency: 50-60 Hz
power adapter (included in accessory box)
Power Consumption (Typical):
On: 14.49W
Off: 0.32W
Sleep: 3.20W
Power Over Ethernet (PoE):
Supported via Elo PoE Device PN: E413396
Reference the I-Series user guide for details.
Dimensions: 20.66″ x 12.79″ x 1.17″ / 524.8 mm x 324.8 mm x 29.7 mm
Shipping Box Dimensions: 23.6″ x 6.6″ x 16.0″ / 600 mm x 168 mm x 406 mm
Weight (Unpackaged): 9.5 lbs / 4.3 kg
Weight (Packaged): 16.1 lbs / 7.3 kg
Operating Temperature: 0 C to 40 C / 32 F to 104F
Storage Temperature: –20C to 50C / -4F to 122F
Humidity:
Operating: 20% to 80%
Storage: 5% to 95%
Regulatory approvals and declarations:
UL/cUL (US)
FCC (US)
IC (Canada)
CE (Europe)
CB (International)
VCCI, MIC (Japan)
RCM (Australia)
ANATEL (Brazil)
Real-Time Clock:lithium coin cell battery
MTBF:50,000 hours demonstrated
Mounting Options:VESA 75mm and 100mm
Extended Service Options:
3 year Warranty Coverage  Elo P/N: E819394
4 year Warranty Coverage  Elo P/N: E819598
5 year Warranty Coverage  Elo P/N: E819795
3 year Warranty Coverage + ADP  Elo P/N: E130329
4 year Warranty Coverage + ADP  Elo P/N: E130530
5 year Warranty Coverage + ADP  Elo P/N: E130719
2 year Warranty Coverage + AUR  Elo P/N: E819985
3 year Warranty Coverage + AUR  Elo P/N: E820186
4 year Warranty Coverage + AUR  Elo P/N: E820388
5 year Warranty Coverage + AUR  Elo P/N: E820582
2 year Warranty Coverage + AUR + ADP  Elo P/N: E131490
3 year Warranty Coverage + AUR + ADP  Elo P/N: E131674
4 year Warranty Coverage + AUR + ADP  Elo P/N: E131859
5 year Warranty Coverage + AUR + ADP  Elo P/N: E132053
Sealability: Touchscreen sealed to LCD
What's in the Box:
I-Series 4
North American Power Cable
European Power Cable
1x Power Brick
Quick Install Guide
Screws for cable cover door (located in the power/Ethernet bay)
Optional Peripherals:
Magnetic Stripe Reader (MSR)  Elo P/N: E001002
Fingerprint Scanner  Elo P/N: E134286
GPIO Cable – Elo P/N: E211544
POE Module Kit – Elo P/N: E413396
EMV Cradle for MagTek eDynamo – Elo P/N: E375343
EMV Cradle for Ingenico RP457c (with Audio Jack, BT and USB) – Elo P/N: E586981
EMV Cradle for Ingenico RP457c (with BT and USB) – Elo P/N: E710930
Status Light (Micro-USB Connectivity) – Elo P/N: E644767
Temperature Sensor Pro  Elo P/N: E534879
3D Camera – Elo P/N: E134699
Webcam – Elo P/N: E201494
Stands, Mounts & Kits:
Wall Mount Kit (75mm or 100mm VESA)  Elo P/N: E143088
Tabletop Stand for 22" I-Series (100mm VESA) – Elo P/N: E044356
Shelf Mount Bracket (75mm or 100mm VESA) – Elo P/N: E043382
Floor Stand (75mm or 100mm VESA) – Elo P/N: E048069
Pole Mount  6 inch (75mm or 100mm VESA) – Elo P/N: E047458
Pole Mount  12 inch (75mm or 100mm VESA) – Elo P/N: E047663
Pole Mount  18 inch (75mm or 100mm VESA) – Elo P/N: E047864
Pole Mount Bracket (75mm or 100mm VESA) – Elo P/N: E045151
Expansion Module – Long Cable Kit – Mounted under the flip stand – Elo P/N: E923781
Elo Stand 1902/3-2202/3 – Black (100 mm VESA) – Elo P/N: E804330
Elo Stand 2402/3-2702/3 – Black (100 mm VESA) – Elo P/N: E509844
Elo Stand 1902/3-2202/3 – White (100 mm VESA) – Elo P/N: E808963
Elo Stand 2402/3-2702/3 – White (100 mm VESA) – Elo P/N: E510042
65W Replacement Cable Kit (NA & EU power cables and power brick) Elo P/N: E514304
90W Replacement Cable Kit (NA & EU power cables and 90W power brick) – Elo P/N: E413579
Slim Self-Service Countertop Stand (75mm or 100mm VESA) – Elo P/N: E514693
Slim Self-Service Floor Stand (75mm or 100mm VESA) – Elo P/N: E514881 + E515260
Wallaby Self-Service Countertop Stand (75mm or 100mm VESA) – Elo P/N: E421137
Wallaby Self-Service Floor Stand (75mm or 100mm VESA) – Elo P/N: E421325 + E797162
Replacement Cable Kit (NA & EU power cables)  Elo P/N: E512363