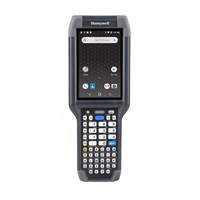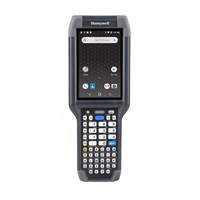 Honeywell Dolphin CK65 Android Handheld Computer – Disinfectant Ready Housing
Extending the popular ergonomic design of the CK3X/R model, the Dolphin™ CK65 Mobile Computer takes the best and makes it even better, giving you the power to put accuracy and productivity in the hands of your workers with a mobile solution that offers easy deployment and fast return on investment.Built on the Mobility Edge™ platform, the Dolphin CK65 device offers an integrated, repeatable, and scalable approach based on a common hardware and software platform, unleashing customers from constraints faced today around integration and inflexible technologies without sacrificing enterprise security, reliability, performance, or management features.
Disinfectant-ready housings support more frequent cleaning to help limit the spread of germs and bacteria in the workplace. These unique housings can be cleaned with common cleaning products and won't affect the strength and performance of the device.
Additional information
Reviews (0)
Additional information
| | |
| --- | --- |
| Model | CK65 Disinfectant Ready – Android GMS, 4GB/32GB, FlexRange XLR, Alphanumeric, CK65 Disinfectant Ready – Android GMS, 4GB/32GB, FlexRange, 42 Key, CK65 Disinfectant Ready – Android GMS, 4GB/32GB, FlexRange, 53 Key, CK65 Disinfectant Ready – Android GMS, 4GB/32GB, FlexRange, Alphanumeric, CK65 Disinfectant Ready – Android GMS, 4GB/32GB, FlexRange, Numeric-F Keys, CK65 Disinfectant Ready – Android GMS, 4GB/32GB, Large Numeric, FlexRange XLR, CK65 Disinfectant Ready Mobile Computer – Long Range, FlexRange, Functional Numeric |