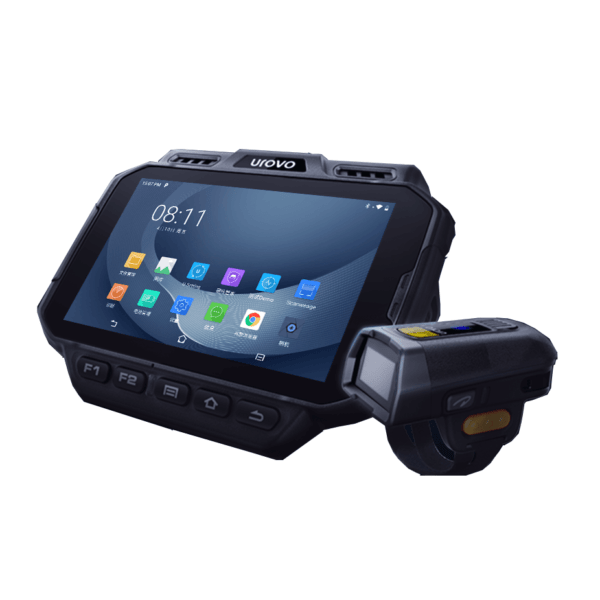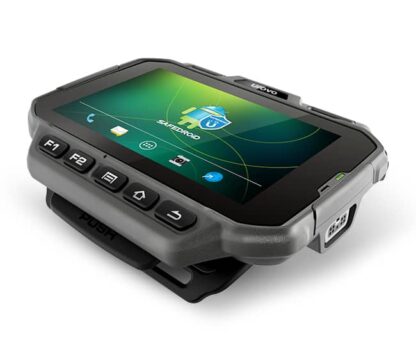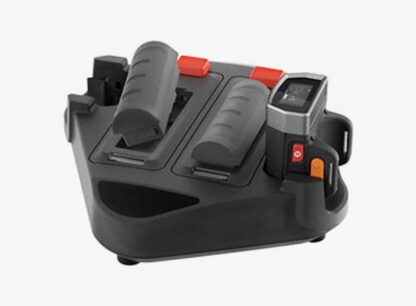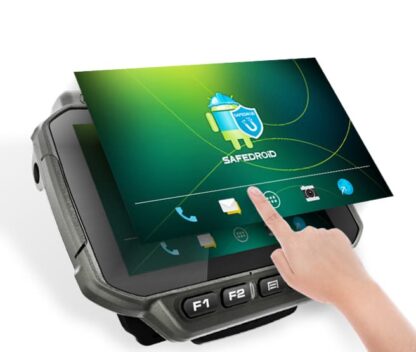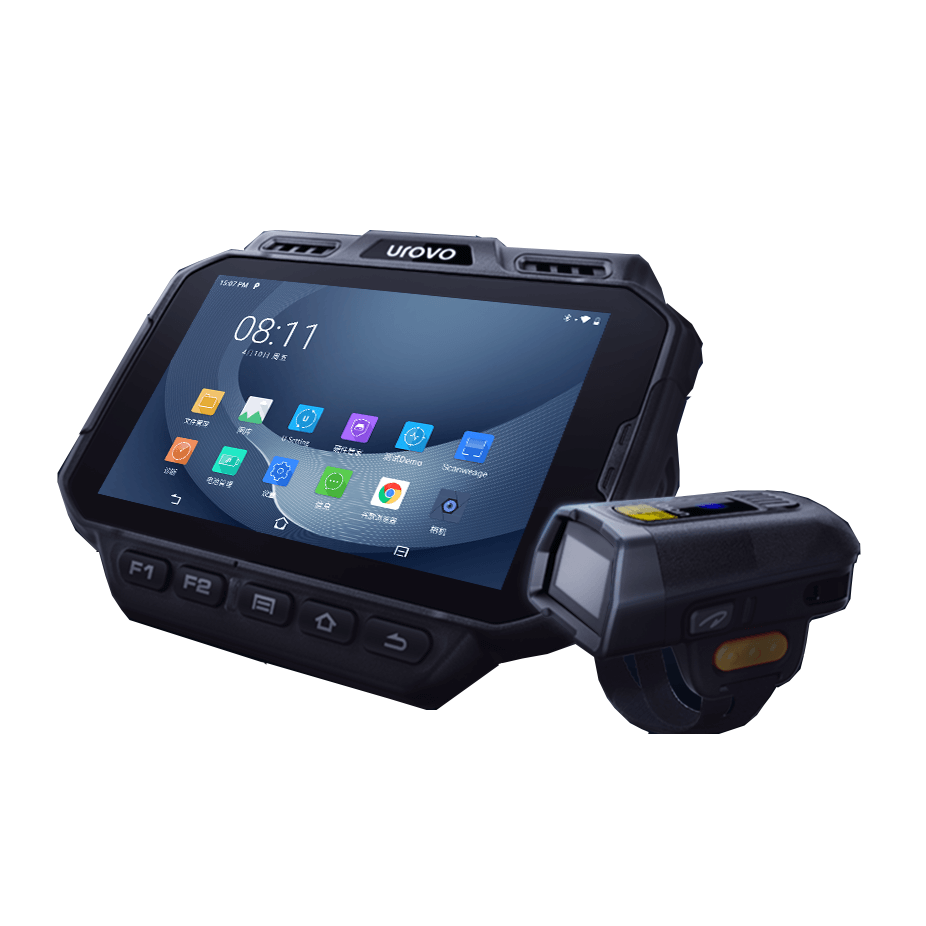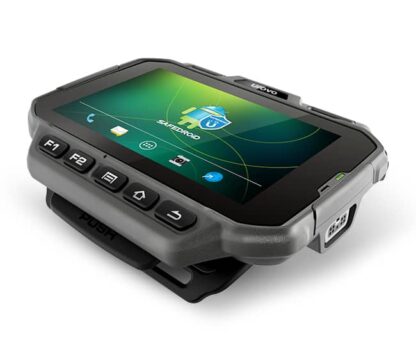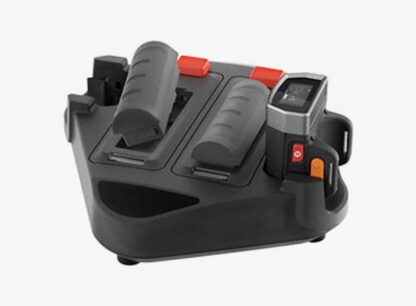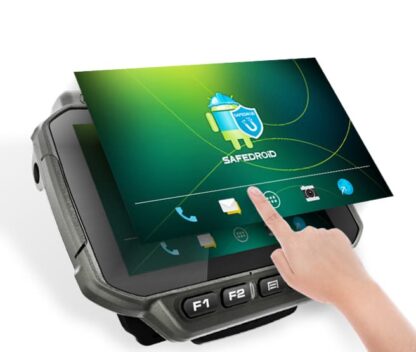 Description
Hands-free design, allows you to use your hands for other tasks
Pairs with Bluetooth ring scanner R70 or R71 to free up your hands. Ergonomic wearable design that is small and sleek. Faster operating speed, allowing you to improve work efficiency.
Clear picture and sensitive touch controls
The 4.0 inch industrial grade capacitive display provides a detailed viewing experience. Highly sensitive touchscreen, supports multi-touch, glove mode and wet hands.
Multi-network signal. Real-time data transmission
Supports global 4G network. Supports multiple data transmission methods. including dual band WIFI and Bluetooth, providing reliable data transmission in almost any circumstance.
Rugged and durable
Utilized industrial grade raw materials. Meets IP65 industrial protection grade standards and is drop-resistant up to 1.5 meters, it can be used in strict and harsh work environments.
Large battery capacity. Low power consumption.
Removable lithium battery. The entire device is designed with low power consumption to increase battery life. Comes with a specially designed magnetic port, making charging and data transmission more convenient and enabling extended periods of continued use.
Multiple application senarios and functionality expansion
With BLE(low-energy Bluetooth), you can connect multiple pheripheral by Bluetooth (R70 or R71 ring scanner, Bluetooth headphones, printer, RFID reader, etc.), and expands its different usage under different senarios.
Optional Accessories
SPECIFICATIONS:
CPU:?Quad-core 2.0GHz
OS:?Android 10
Memory:?RAM: 2GB ROM: 16GB
Display:?4.0? 800?480
Touchpanel:?Ultra sensitive Support multi-touch, glove mode and wet hands
Dimension:?118 x 91 x 18 mm
Weight:?275g
Power:?3.7V 2600mAh
Audio:?Microphone Speaker
Scanning:?Support 1D/2D, Bluetooth Scanning Ring
Camera:?8MP auto-focus with flash
Buttons:?Power button, Menu button, Home button, Back button, F1 button, F2 button
Bluetooth:?Bluetooth 5.0, BR/EDR BLE
WiFi:?2.4G/5G IEEE 802.11a/b/g/n/ac
WWAN:?4G/ 3G/ 2G
GPS:?GPS, A-GPS, BEIDOU, GLONASS, Galileo
Sealing:?IP65 5 ft./1.5 m drop
Environment parameter:?Operating: -10 ? +50?, Storage: -40 ? +70?

MAIN PARTS:
| | |
| --- | --- |
| Partcode | Description |
| U2-XMDQ2WNSEX0 | U2,No2D, A10, 2/16GB, WiFi+4G, 2600mAH, cable, PSU(EU) |
| U2-XMDQ2WNSKX0 | U2,No2D, A10, 2/16GB, WiFi+4G, 2600mAH, cable, PSU(UK) |
ACCESSORIES:
| | |
| --- | --- |
| Partcode | Description |
| HBCU2-1 | Charging cradle, 2 for U2 battery+2 for R70, PSU(EU) |
| HBCU2-2 | Charging cradle, 2 for U2 battery+2 for R70, PSU(UK) |
| 7.03.201.0045002 | U2 Wristband kit |
| 3.01.75.00095 | U2 Battery |
| 3.01.58.00117 | PSU for charging cradle, EU plug |
| 3.01.58.00106 | PSU for charging cradle, UK plug |